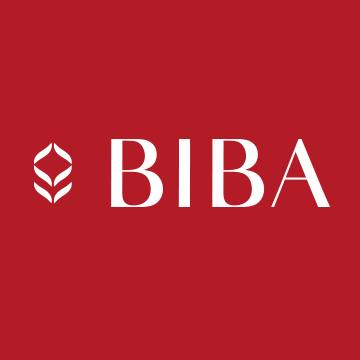 February 08, 2017: BIBA, the leading Indian ethnic wear brand is all set to brighten up your Valentine's Day with its latest collection in vibrant shades of pink and red. The range includes an array of Mix-n-Match kurtas, Salwar Kameez Dupatta sets, skirts and tunics to lend a gorgeous look to today's women who would love to dress up in ethnic attire for the occasion and surprise their beloved.
The collection is contemporary yet traditional and encompasses intricate prints in different lengths and flowy cuts. Each outfit is truly elegant and comfortable to wear making it a must have for Valentine's Day.
So, give yourself an ethnic makeover this Valentine's Day and look super stylish and gorgeous.
Some of the chosen best looks are: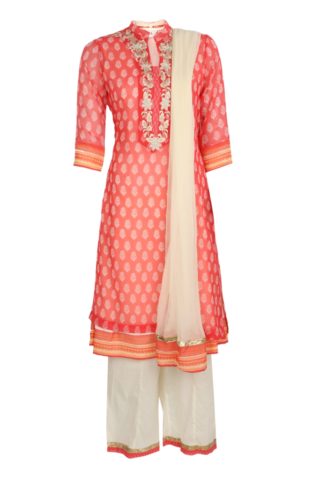 The beautiful double layered kurta with embroidery on neck when paired with matching palazzo and dupatta will lend a perfect look for the occasion. The piece is priced at Rs 2,999.
The stylish flared embroidered kurta with embroidered buttons at the front, coordinated with churidars & benarasi heavy dupatta adds upto the beauty of the collection. The piece is priced at Rs 4,995.
The rich looking embroidered kurta paired with crushed chanderi dupatta with gold print and matching bottom is a classic choice for the evening. The piece is priced at Rs 3,999.
The stylish sheer look kurta with nice embroidery on waistline with golden printed sleeves paired with printed lehenga will be the perfect choice for the occasion. The piece is priced at Rs 4,995.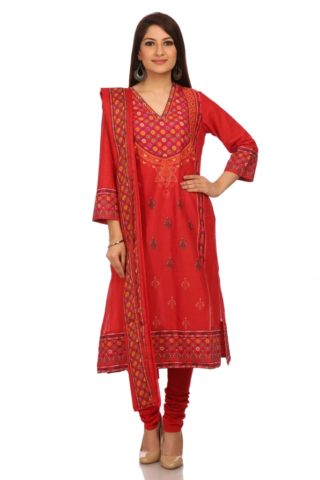 A-line placement print kurta with extraordinary neckline and colourful contrasting print on the sleeves paired with cotton coordinates will lend an elegant look for the occasion. The piece is priced at Rs 2,199.
Available at all BIBA outlets across India.
For more information, please visit: www.facebook.com/BibaIndia and http://www.biba.in/
About BIBA:
BIBA, a synonym for pretty women in Punjabi, is literally a home grown ethnic wear brand, started by Mrs. Meena Bindra from her house in Bombay with a partly sum of eight thousand, way back in 1988. Soon, the brand started spreading its wings in and around the city as the product's styling and beautiful hand block prints started getting fantastic response from the local communities, including many film stars as well. The retail revolution in the country gave the brand the desired recognition and an opportunity to grow across the country. Symbolizing the strength and the spirit of today's woman, BIBA today is the most loved ethnic wear brand in the country. With a prime objective of providing trend setting and fashionable Indian attire at an affordable price, BIBA products are available in all three categories of SKD (Salwar Kameez Dupatta), M&M (Mix & Match) and Unstitched Fabric. The popular demand from its avid patrons, led the company to introduce BIBA Girls, a dedicated range for kids between 2 to 12 years. With an aim to tap the burgeoning premium ethnic and bridal wear segment in the country, BIBA joined hands with designers- Manish Arora; by taking up 51% stake in 'Indian by Manish Arora' brand in 2012 and recently acquired a substantial minority stake in the designer label- Anju Modi.  Biba also collaborated with Rohit Bal and launched a collection 'BIBA by Rohit Bal,' that is retailed at select BIBA stores.
BIBA products are available through 222 stores in 103 cities, apart from presence in all the major retail chains in the country like Shopper's Stop, Lifestyle, Pantaloons and Central. Over the years, the brand has received awards & recognition from various organizations like Shoppers Stop, Myntra, Images Group for being the 'Most Admired Women's Indian wear Brand' on many occasions credited to its innovative designs, fit, silhouettes and varied color palette. Our Founder & Chairperson Mrs. Meena Bindra has recently been awarded the Lifetime Achievement Award by CMAI and Franchise India for her contribution to the apparel industry.
The brand is guided by the vision of Siddharth Bindra, who as Managing Director is responsible for overall growth of the brand.