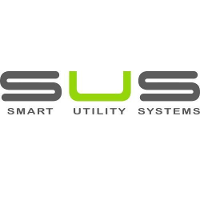 Noida, June, 2016: – Smart Utility Systems (SUS) – the leading provider of cloud-based Software-as-a-Service (SaaS) platforms for the energy and utility sector in the areas of customer engagement, mobile workforce and data analytics—today announced that it has deployed a reverse osmosis water treatment project in a government school (Prathamik Vidyalaya) in Hoshiarpur village of Noida. This project will provide clean drinking water to approximately 850 school children, with the goal of helping these children improve their health standards and preventing water-borne diseases.
SUS is undertaking this social initiative with an objective of bringing a clean water supply as well as deploying hygiene educational programs for communities where water-borne diseases are a major health burden.  Lack of access to a supply of safe drinking water is a major global health issue. The World Health Organization estimates that 2 million annual deaths are related to diarrheal disease attributable to unsafe water, sanitation and hygiene. In India, the World Bank estimates that 21% of the communicable diseases are related to inadequate water.
"Water-borne diseases are a major burden on India's fragile healthcare system, especially in rural and deprived communities who depend on available civic water supplies and lack access to water purification solutions. Use of simple and inexpensive approaches to treat and safely store water is an important initiative that needs to be replicated across communities, and private enterprise can play an important role in building such solutions. Our project in Hoshiarpur is a small but important first step in this direction. After a successful deployment here and assessing the impact, we plan to launch further projects in other parts of the country," said Mr. Deepak Garg, Chairman & CEO, Smart Utility Systems.
"We are happy to be a part of this new initiative by a socially responsible company. This water purification project doesn't just involve installing infrastructure for supply of clean drinking water, it also uses the dispelled waste water from the RO plant as supply for bathrooms, thus ensuring zero waste. We are hopeful this project will have a positive impact on the health of the school children," said, Mrs. Neeraj Chaube, Principal, Prathamik Vidyalaya, Hoshiarpur.
The new water treatment plant is based on reverse osmosis purification technology.  The quality of the water supplied from the plant has already improved drastically based on recent testing. For example, the TDS (Total Dissolvable Solids) value of the water which was earlier 2800 ppm (particles per million), which is absolutely unsafe for consumption, has now been reduced to below 100 ppm, a level that is safe for consumption.
For more information about SUS, visit www.smartusys.com.