VIENNA, 15 October (UN Information Service) – Yury Fedotov, Executive Director of the United Nations Office on Drugs and Crime, opened the ninth session of the Conference of the Parties to the United Nations Convention against Transnational Organized Crime today, urging governments to strengthen cooperative action against shared challenges.
The opening session was also addressed by the President of Panama, Juan Carlos Varela Rodríguez, Italian Justice Minister Alfonso Bonafede and other high-level speakers.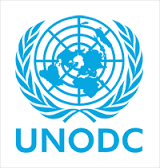 This year marks the 15th anniversary of the Palermo Convention's entry into force and Mr. Fedotov highlighted the continuing importance of the Convention and its Protocols on human trafficking, migrant smuggling and illicit firearms trafficking in addressing urgent threats.
He said: "The international community is confronted on a daily basis by cybercrime and the online sexual exploitation and abuse of children; the use of cryptocurrencies to launder criminal proceeds; and illicit firearms trafficking supplying terrorists with deadly weapons. Maritime crime and wildlife crime are stealing away livelihoods and endangering natural resources.
"These are complex, cross-border threats with a scale and impact that could hardly have been foreseen nearly two decades ago when the Convention was signed in Palermo. And yet the Convention and its Protocols have more than stood the test of time."
The UNODC Executive Director called for strengthening international cooperation and technical assistance through the Convention.
"Disparities in capacities and coordination enable transnational organized crime networks to evade justice. We need to close gaps and address vulnerabilities, between countries and regions as well as online, if we are to effectively address these challenges," he said.
The Convention against Transnational Organized Crime has achieved near-universal ratification, with 189 States parties. The Protocols have achieved a similarly high level of acceptance, with 173 States parties to the Trafficking in Persons Protocol, 146 to the Smuggling of Migrants Protocol; and 115 to the Firearms Protocol.
Some 800 Government representatives, crime experts and civil society partners will meet this week at the ninth session, which will address implementation of the Convention and its Protocols, as well international cooperation in criminal matters and new and emerging crimes.