VIENNA, 8 November 2017 (UN Information Service) — At a major United Nations anti-corruption conference being held this week, the UN Office on Drugs and Crime (UNODC) unveiled a new cartoon campaign to promote ethics and values teaching to primary school children. Based on an animated series, The Zorbs, the campaign tells of an imaginary planet and its inhabitants who overcome a range of challenges thanks to core values and skills as promoted under the organization's Education for Justice (E4J) initiative. The E4J initiative is a key component of UNODC's Global Programme for the Implementation of the Doha Declaration with funding from Qatar.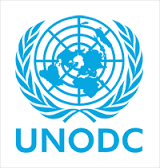 The series has been designed as a fun yet informative education tool, and will comprise a set of animated videos, complemented by an online interactive Comic Creator that encourages children to build meaningful stories in an engaging and creative way. With a six-minute pilot video, which introduces the four lead characters and sets the scene for their adventures, other episodes are now in production.
"Ensuring that we work with children from an early age is one of the essential ways that we can tackle corruption", said Dimitri Vlassis, Chief of UNODC's Corruption and Economic Crime Branch. "As a visual, highly engaging and educational tool, The Zorbs offers teachers a free-to-use resource through which they can communicate some of the most crucial values which ultimately form the basis of good society."
The series – which was unveiled on the sidelines of this week's Conference of the States Parties (CoSP) to the United Nations Convention against Corruption (UNCAC) in Vienna – is being pilot tested and will be rolled out in the coming months. Aimed at the primary level, it enables teachers to promote values such as acceptance, fairness, integrity and respect among school children aged six to 12.
Ultimately, the educational materials and tools will contribute to building resilience among children, and equip them with skills such as conflict resolution, critical thinking, empathy and teamwork – themes that will come across in the animated series. These materials and tools will also contribute to supporting the 2030 Agenda for Sustainable Development, in particular Sustainable Development Goals 4, 5, 10 and 16.
Additional information:
Video: Behind-the-scenes, introduction to the series: http://bit.ly/Zorbs-Intro
Global Programme/E4J: UNODC's Global Programme for the Implementation of the Doha Declaration (www.unodc.org/dohadeclaration) was launched in 2016, following the 13th United Nations Congress on Crime Prevention and Criminal Justice, held in Qatar, the previous year. One of the Global Programme components, E4J (www.unodc.org/e4j), aims to build a culture of lawfulness among children and youth through the provision of age-appropriate educational materials on topics related to criminal justice, crime prevention and the rule of law, and the integration of those materials into the curricula of all education levels.
UNCAC CoSP: Held every two years, the CoSP brings together States Parties to review the implementation of the Convention against Corruption and discuss ways to improve cooperation in order to achieve the Convention's objectives. This year's meeting included over 1,600 participants from across Governments, regional and inter-governmental organizations, civil society and the private sector.