Speech by the Executive Director of the UN Office on Drugs and Crime (UNODC) at UN General Assembly side-event calls for more to be done to convict criminals, protect human trafficking victims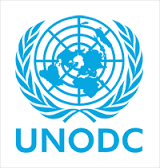 NEW YORK/VIENNA, 21 September (UN Information Service) – Trafficking in people is a global problem affecting virtually every country in the world, UNODC Chief Yury Fedotov said today.
"This crime infects and affects all our societies, and that is why efforts like this one to raise awareness, to bring human trafficking out of the shadows, are so important," he said.
Adding that it was the poor and vulnerable who were most at risk, Mr. Fedotov said: "The refugee and migrant crisis underscores the urgency of addressing the circumstances that exacerbate people's risk of being trafficked."
Research, he said, by UNODC showed that cross-border human trafficking flows often track migration flows and migrants from countries with high levels of organized crime were more vulnerable to being exploited and abused by traffickers.
Mr. Fedotov said greater public awareness could improve efforts to prevent trafficking, and there was a need for greater sharing of knowledge and information to help catch the criminals.
He ended his speech with a call for greater support of the UN Voluntary Trust Fund for Victims of Human Trafficking, which has provided support to 2,500 victims per year and funded 34 projects in 30 countries.
Based on UNODC's Global Report on Trafficking in Persons almost one third of human trafficking victims worldwide are children, while women and girls are 70 per cent of the total number of detected victims.
Mr. Fedotov was speaking at the launch of a media campaign designed to ask why modern slavery remains endemic. The campaign aims to distribute six documentary films and 30 short films through a network of broadcasters to create the largest-ever public media campaign about modern slavery.
The event started with a keynote speech by Yazidi activist and survivor Shireen Ibrahim; moderation was provided by BBC presenter Zeinab Badawi.
Other speakers included: Alison Smale, Under-Secretary-General for Global Communications, Department of Public Information; Anders Samuelsen, Minister for Foreign Affairs of Denmark; István Mikola, Minister of State for Security Policy and International Cooperation; and Lord Ahmad of Wimbledon, Prime Minister's Special Representative on Preventing Sexual Violence in Conflict and Minister of State for the Commonwealth and the UN at the Foreign & Commonwealth Office of the United Kingdom.