Practical, balanced, and growth oriented with due emphasis on social sectors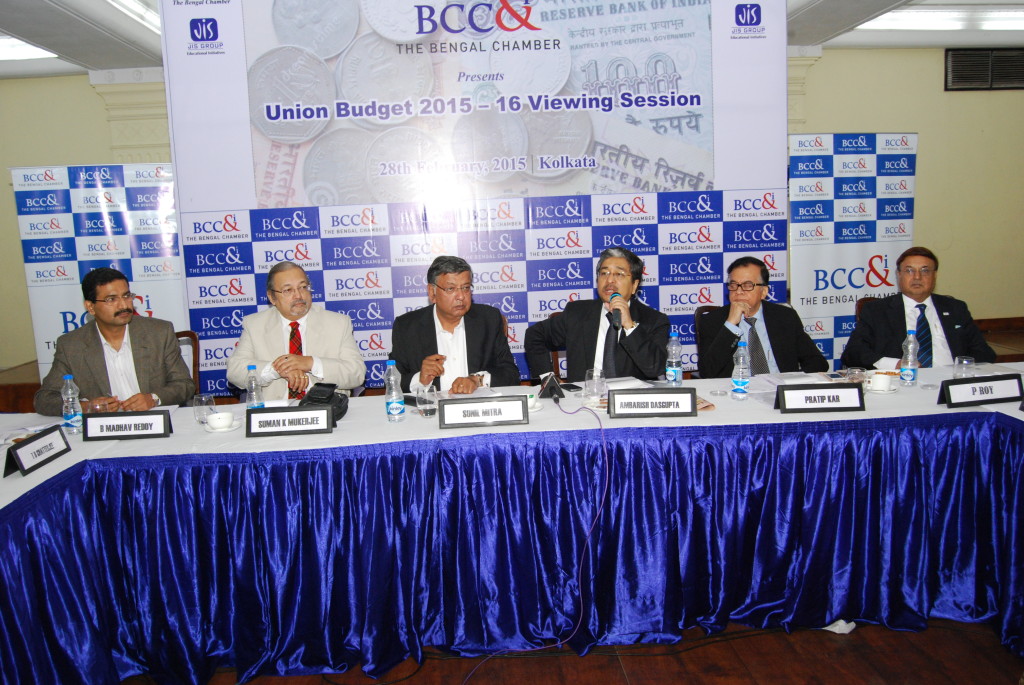 The Bengal Chamber of Commerce and Industry (BCC&I) welcomes the Union Budget 2015-16 as balanced and practical. The Hon'ble Finance Minister has tried to restrict the Budget so that it meets FRBM targets with no additional pressure on the Government. He has said the additional expenditure that the Government might incur would only be 0.5% of the GDP. There are some grey areas in additional resource mobilization and gathering of infrastructure funds of Rs 70 thousand crores.
There is also some despair within the business community on the Finance Minister not providing relief on MAT, DDT and Securities Transaction Tax. Rise in Non Plan Expenditure is also an area of concern, although, the Hon'ble Finance Minister has set an ambitious target of achieving Fiscal Deficit of around 3% by 2018 from the present targeted 3.9%. However withdrawal of SAD is a big boost.
Declining savings was another area of concern and the Budget did not address the issue. Although there was speculation on raising the exemption limit in the income tax slabs and for medical expenses, there has not been any announcement on personal income tax barring few reliefs in medical insurance and flexibility in EPF.
He has announced a slew of polices like the introduction of black money bill, gold monetization scheme, bankruptcy code, Indian Financial Code, setting up an autonomous bank bureau and also a MUDRA bank to target the unbanked and unfunded. His approach to the financial markets especially deepening of the bond market and setting up of a public debt management agency along with merger of the FMC and SEBI are praiseworthy moves.
The abolition of wealth tax and provision for alternate investment fund are commendable. Apart from deferring GAAR by two years to boost investor confidence, the Hon'ble Finance Minister has rightly announced the commencement of GST from 1st April 2016.  He has given much stress to provide a boost to agriculture, power, green energy, skill development, information technology among others. It is also evident from the Budget that lots of emphasis has been given to boost entrepreneurship.