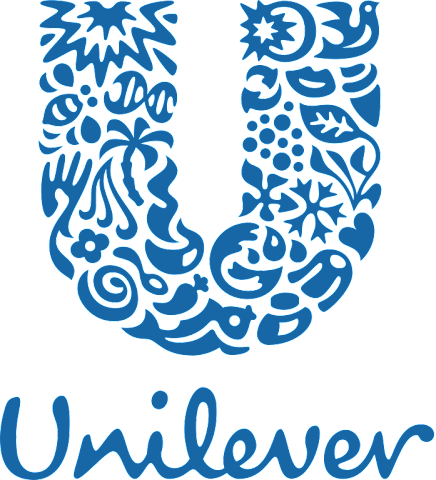 New York, 28 September 2015 – On behalf of Unilever's health soap Lifebuoy, CEO Paul Polman today called for a hygiene indicator to be included in the Sustainable Development Goals (SDGs) – the global goals that will set the development agenda until 2030.
Polman was speaking at a panel discussion, which coincides with the launch of the SDGs at the 70th United Nations General Assembly in New York, focused on the crucial role of hygiene in helping to reduce child mortality, especially amongst newborns. Joining Polman were WaterAid's CEO Barbara Frost, Lead of Merck for Mothers Dr. Naveen Rao and Help A Child Reach 5 ambassadors, Indian actor Kajol and Myanmar singer Chit Thu Wai.
Over the next 15 years, the SDGs will inform how countries set targets and agree funding for sustainable development. Hygiene is fundamental to reducing newborn and child mortality, fighting undernutrition, and advancing access to education. It has been included in Goal 6 – to ensure availability and sustainable management of water and sanitation for all – but there is currently no indicator to measure progress.
Hygiene, particularly handwashing with soap, is one of the most cost-effective ways to save child lives. At present, 40%[i] of deaths amongst children under the age of five occur in the first 28 days of life – the newborn period when children are most vulnerable. To reduce child mortality, hygiene interventions must therefore target new mothers and health care workers. Unilever is calling for the inclusion of an indicator which measures the percentage of the population using a handwashing facility with soap in homes, schools and health centres.
"It is our duty to help protect the lives of the most vulnerable in society, our children" said Paul Polman, Unilever CEO and member of the UN Secretary-General's High Level Panel. "The simple act of handwashing with soap is essential to helping children to survive and thrive. But, it's an area which has too often been overlooked. No business, government or UN agency can reduce child mortality alone, but by working together we can combine our expertise and resources to create real change. A hygiene indicator will have a huge impact on our ability to achieve health and development goals."
The panel followed Kajol's on-stage moment at Global Citizen Festival introducing Paul Polman and Justine Greening, the UK's Secretary of State for International Development. The festival held in Central Park on Saturday 26th September calls for public and government support to deliver the SDGs.
Kajol joined a star-studded line-up of musicians and celebrities including Stephen Colbert, Coldplay, Beyoncé, Hugh Jackman, Salma Hayek, Kerry Washington and Olivia Wilde, alongside dignitaries including Heads of State from Norway, Sweden and Rwanda and development leaders, UN Secretary-General Ban Ki-Moon and World Bank head Jim Yong Kim.
Barbara Frost, CEO of WaterAid, said "Handwashing with soap is among the most cost-effective ways of preventing common infections in both mothers and newborns. By working together, businesses, governments and NGOs can achieve real change and make a difference on the ground to help save more lives."
About Help A Child Reach 5
Handwashing with soap saves lives. Lifebuoy's Help A Child Reach 5 campaign aims to eradicate preventable deaths from diseases like diarrhoea, by teaching lifesaving handwashing habits.
About Lifebuoy
As the world's leading health soap, Lifebuoy aims to make a difference by creating accessible hygiene products (soap) and promoting healthy hygiene habits.  With this in mind, Lifebuoy aims to change the hand washing behaviour of one billion people by 2020. Since 2010 Lifebuoy has changed the hand washing behaviours of 257 million people across 24 countries.
For more information, please visit www.lifebuoy.com.
About Unilever:
Unilever is one of the world's leading suppliers of Food, Home and Personal Care products with sales in over 190 countries and reaching 2 billion consumers a day. It has 172,000 employees and generated sales of €48.4 billion in 2014. Over half (57%) of the company's footprint is in developing and emerging markets. Unilever has more than 400 brands found in homes around the world, including Persil, Dove, Knorr, Domestos, Hellmann's, Lipton, Wall's, PG Tips, Ben & Jerry's, Marmite, Magnum and Lynx.
Unilever's Sustainable Living Plan (USLP) commits to:
Decoupling growth from environmental impact.
Helping more than a billion people take action to improve their health and well-being.
Enhancing the livelihoods of millions of people by 2020.
Unilever was ranked number one in its sector in the 2015 Dow Jones Sustainability Index. In the FTSE4Good Index, it achieved the highest environmental score of 5. It led the list of Global Corporate Sustainability Leaders in the 2015 GlobeScan/SustainAbility annual survey for the fifth year running, and in 2015 was ranked the most sustainable food and beverage company in Oxfam's Behind the Brands Scorecard.
Unilever has been named in LinkedIn's Top 3 most sought-after employers across all sectors.
For more information about Unilever and its brands, please visit www.unilever.com. For more information on the USLP: www.unilever.com/sustainable-living/