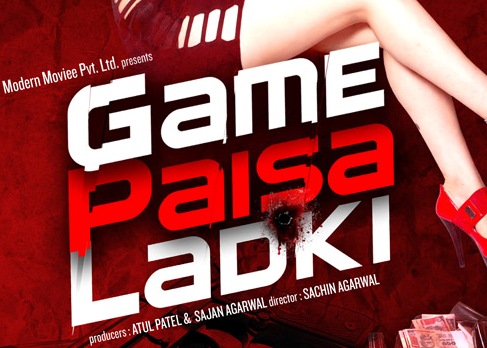 GPL, sounds familiar? No, this is not the abusive term you're thinking about.  Indeed it's 'Game Paisa Ladki'.
Nowadays, people are experimenting with different genres and combining different genres to make one film. But Agarwal goes for the tried-and-tested romantic thriller genre.
Director Sachin told media, "My movie is a blend of romance and thrill. It's similar to the kind of films Mahesh Bhatt makes. There have been many romantic thrillers before but my film will be a trend-setter in this genre".
About the star cast, Director said, "My film doesn't have big superstars like Shahrukh and Salman. But my film will have actors and not stars. When people will watch the film, they won't feel it is a film but it will be a moment for them". 
"My story is really interesting almost like a fast car blazing away with lots of destruction on the way. The journey and the destination will make it interesting", Sachin explored.
"The music of my film is the USP. The music takes the story forward.  I have six songs with six different flavors. There is a romantic track, item number, retro song just like Helen's dance during the 70s and so on…".
Sachin is confident about the content of his project. He says, "My film is a content-driven. For me, content is the king. The screenplay is very tight. It is along the lines of 'Johny Gaddaar'. Some scenes will stop your breaths and will make you glued to your seats".
Game Paisa Ladki features Zakir Hussain, Sezal Sharma, Ranjeet, 
Sitaram Panchal
 among others.
The film is directed by Sachin Agarwal, to be produced by Atul Patel and Sajan Agarwal under the banner Modern Movie Pvt. Ltd.
The film is slated to hit the screens in April 2015.