The next-gen algorithms to enable credit access to an additional 15 lakh customers annually, with incremental retail assets of INR 68,858 crores at very low risk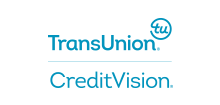 Mumbai, 31 May, 2017:  As the consumer credit industry continues to grow with increased demand fueled by the digital transformation in the market, TransUnion CIBIL today launched CreditVision® to expand the eligible consumer base and drive access to finance for many more deserving consumers. CreditVision® is a transformational way of looking at the past credit behavior of a consumer. CreditVision® algorithms predict risk and expand credit opportunities by intensively studying the trended data that unlocks the patterns in payment, exposure and spend behavior. These algorithms, which are based on the past 36 months of trended data, enable identification of comprehensive and specific customer behavior and are delivered in an easily usable and quantitative format to enable financial institutions to use these customer insights for making more precise lending decisions. This would pave way for possibilities to expand the retail credit market and promote access to cheaper, easier and faster credit opportunities, which is a major aspect of financial inclusion in this digital age.
TransUnion CIBIL's analysis of consumer credit demand and behavior using CreditVision®, shows that it could enable credit access to an incremental 15 lakh borrowers every year without compromising on risk. In addition, the algorithms have identified another 20 lakh borrowers who currently have access to banking credit, but would be eligible for higher lines of credit or higher loan-to-value.
With CreditVision®, TransUnion CIBIL aims to partner with credit institutions to provide insights beyond the CIBIL Score and help understand the nuances of consumer credit behavior thereby supporting them to better gauge the risk profile and provide credit to many more deserving borrowers.
Speaking at the CreditVision® launch, the Managing Director and CEO of TransUnion CIBIL- Mr. Satish Pillai said, "Financial inclusion and credit penetration are the keystones of propelling India on a sustainable high growth trajectory. With the launch of CreditVision® in India, we reinstate our commitment in supporting our member institutions on driving profitable business growth and credit penetration by providing credit access to many more deserving consumers. These new age CreditVision® algorithms are a definite game changer for the credit industry which will enable phenomenal market expansion while helping define lending strategy for a growing nation on a digital path like ours."
CreditVision® may be the much needed tool for Indian credit sector which is burdened with recognized NPA and stressed assets amounting to almost 15% of their total asset. With the exception of Micro Small and Medium Enterprises (MSMEs), most sectors of commercial lending, which forms the bulk of banking assets, are showing low single digit credit growth. Retail credit, which benefitted from disciplined information and analytics driven decisioning, has grown substantially at low delinquency rates and is justifiably looked upon as a savior for Indian banking. However, overenthusiastic lending can also make retail borrowers over leverage, such as the case in 2008 and CreditVision® will help mitigate these challenges and expand the Indian credit market while keeping delinquency in check. This will enable banks to grow profitably, even on a risk adjusted basis, in the retail space.
Banks and credit institutions in India are enthusiastic on the prospects of CreditVision®. Speaking on the benefits of CreditVision® for the industry,
Mr. Rajesh Kumar, Group Head- Retail Credit & Risk at HDFC Bank said, "CreditVision® represents the future ready bureau of the big data world enabling advance analytics. The rich insights on nuances of consumer behavior that CreditVision provides will help the industry identify and provide credit opportunities to a larger customer base thereby helping improve credit penetration and access to credit".
"CreditVision® trended attributes are definitely more insightful than a point-in-time snapshot provided by the traditional bureau data. This helps map the credit evolution of the consumer and could have potential use case in underwriting and exposure management strategies. By using CreditVision®, we hope to penetrate to a much larger customer base, thus significantly increasing our retail outreach." said Mr. Rakesh Bhatt, COO, Bajaj Finance Limited.
"Traditional bureau data is based on attributes derived from a point in time snapshot of customer behavior. CreditVision® provides insights into historical trends instead of a point in time snapshot which significantly enhances predictions of future customer behaviours thereby improving lending decisions. This will augment our ability to not only predict risk but also identify key consumer drivers that would impact critical marketing decisions." , added Mr. Harjeet Toor, Business Head – Microbanking, Cards, Retail & MSME Lending at RBL Bank.
TransUnion CIBIL is committed to support the credit industry with content, insights, products and solutions to drive business growth while facilitating access to finance for deserving consumers. CreditVision® is set to help the credit industry drive retail credit growth while enabling increased access to credit for consumers thus triggering credit penetration and financial inclusion in India.
1