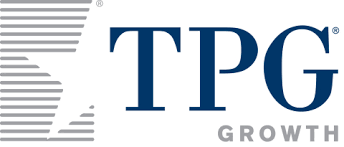 Leading  healthcare  investor  to  help  drive  growth  for  top  cancer  treatment  network  in  India
Fort Worth,Texas and San Francisco – April 27, 2016 – TPG Growth, the middle market and growth equity investment platform of TPG, a leading global private investment firm, today announced it will acquire a majority stake in Cancer Treatment Services International (CTSI), a leader in the comprehensive treatment of cancer. Additional details of the transaction were not disclosed.
CTSI owns and operates an expanding network of cancer treatment facilities primarily focused on India, where an increased rate of cancer is met with a significant lack of treatment options. CTSI was co-founded by Dr. Stanley Marks, who is also Chairman of UPMC CancerCenter, one of the leading oncology treatment networks in the U.S., and a seasoned group of physicians and industry experts. The company uses its evidence-based delivery model to improve accessibility to, and affordability of, quality cancer care that is on par with leading global healthcare institutions.
"We're excited to work with our new partners at TPG Growth," said Joe Nicholas, President and CEO of CTSI, who will take on the role of Executive Director.  "TPG has a tremendous network of healthcare experts – from physicians to hospital operators to technology professionals who have deep understanding of this sector. Together with TPG, we think we can build what will become the leading care platform for cancer and other complex diseases, in India and beyond."
"CTSI is in a position to address a real and growing need for quality cancer care in India, where a million new patients are getting diagnosed with the disease every year," said Matthew Hobart, Partner at TPG Growth.  "They are bringing diverse capabilities in oncology diagnostics and treatment from the U.S. to markets where there is a significant demand and not enough supply. Working together, we believe the Company will emerge as a leader in oncology, bringing more and better care options to patients across India and the region."
CTSI has a strategic partnership with GE Healthcare, the world's largest provider of radiology equipment. The partnership, which includes an investment in CTSI's international brand American Oncology Institute (AOI), is focused on the development and implementation of innovative technology solutions for diagnostic and therapeutic oncology.
"The partnership between GE and CTSI reflects our shared commitment to tackling cancer early, while making the highest quality of care accessible and affordable," said Milan Rao, President and CEO, GE Healthcare, South Asia and India.  "We at GE have made early screening of cancer and access to therapy an important part of our mission, and have been working closely with CTSI to set up a complete oncology ecosystem."
CTSI also has a partnership with UPMC CancerCenter for clinical and operational support. UPMC CancerCenter offers cutting-edge cancer treatments and technologies through a network of more than 35 locations in the U.S., as well as Italy and Ireland.
"Our partnerships add world-class technical and clinical capabilities to CTSI's integrated oncology operating platform," said Andrew Shogan, CTSI's Chief Operating Officer. "We support our operations with technical know-how, training programs, and clinical decision support tools in order to deliver consistent, standardized, high-quality services to our patients."
"Cancer has become a leading healthcare issue in India, and the disease is expected to rise five fold by 2025. CTSI has a compelling value proposition with their talented leadership team, experience, and powerful global partnerships. We see tremendous growth opportunity in the cancer care platform CTSI has built thus far," said Vishal Bali, Senior Healthcare Advisor for TPG Growth in Asia.
CTSI is the latest in a series of healthcare companies that TPG Growth has partnered with, in India and the surrounding region. Last year, TPG Growth invested in Asiri Hospitals Group, a leading hospital network in Sri Lanka. TPG Growth has also been working with Sutures India to expand the manufacturer and exporter of surgical sutures from a single product company in India to a global, diversified medical consumables platform. TPG Capital also invested in Manipal Health Enterprises, a leading hospital network in India, last year.
"India is a priority market for TPG, and one where we feel we are uniquely suited to make impactful investments,"  said Puneet Bhatia, Managing Director and Country Head for TPG in India.  "As the economy continues to grow and reveal new consumer needs, our investment team in India continues to work with TPG's network globally to find businesses that are uniquely positioned to grow."
As part of the investment, TPG brings on board Dr. Lloyd Nazareth, who has more than 20 years of operating experience in healthcare delivery in India, to take on the role of Group CEO of CTSI. His roles have spanned a variety of large hospital networks such as NH Healthcare, Fortis Hospitals and Wockhardt Hospitals.
About TPG Growth
TPG Growth is the middle market and growth equity investment platform of TPG, the global private investment firm. With over 7 billion under management, TPG Growth targets investments in a broad range of industries and geographies. TPG Growth has the deep sector knowledge, operational resources and global experience to drive value creation and help companies reach their full potential. The firm is backed by the resources of TPG, which has approximately 70 billion of assets under management. TPG Growth's current and past investments represent a mix of iconic and innovative companies across tech, retail and entertainment including Uber, Airbnb, e.l.f. Cosmetics, Angie's Artisan Treats, Fender, SurveyMonkey, and Red Book Connect. TPG Growth has offices in the United States, China, India, Turkey, London and Singapore. For more information, visit www.tpg.com/platforms/tpggrowth
AboutCTSI
CTSI is a provider of university-level, comprehensive treatment for cancer patients. Founded by physicians and businessmen with substantial experience in the development, operation and networking of cancer services, CTSI provides innovative and technologically-advanced treatment solutions through an IT-based model that allows integration and centralization of core services. The company began international operations at its flagship cancer hospital in Hyderabad, India, in 2013, and currently has several operational cancer centers and ongoing development projects. For more information, visit www.cancertreatmentservices.com
AboutUPMCCancerCenter
UPMC CancerCenter connects patients to the integrated expertise of leading clinicians, academic researchers, specialty programs and treatment centers.  By partnering with the University of Pittsburgh Cancer Institute (UPCI), designated as a Comprehensive Cancer Center by the National Cancer Institute, we are accelerating the breakthroughs in our labs into clinical practice around the world. Backed by the collective strengths of UPMC and UPCI, UPMC CancerCenter is revolutionizing cancer research, care and prevention – one patient at a time. For more information, visit www.upmccancercenter.com
About GE Healthcare
GE Healthcare provides transformational medical technologies and services to meet the demand for increased access, enhanced quality and more affordable healthcare around the world.  GE (NYSE: GE) works on things that matter G great people and technologies taking on tough challenges. From medical imaging, software & IT, patient monitoring and diagnostics to drug discovery, biopharmaceutical manufacturing technologies and performance improvement solutions, GE Healthcare helps medical professionals deliver great healthcare to their patients. For more information about GE Healthcare, visit our website at www.gehealthcare.com
In India, GE Healthcare is focusing on some of the country's toughest healthcare challenges– lowering maternal and infant deaths, enabling early detection of cancer and addressing heart diseases early. GE Healthcare pioneered innovation of healthcare imaging technologies 'In India for India and the world' to enhance access to quality healthcare at affordable costs to more people. GE Healthcare operates in India through a joint venture Wipro GE Healthcare Private Limited. For the latest news, please visit http://newsroom.gehealthcare.com