Estimates the Indian policy framework could stimulate a new environmental industry annually worth Rs. 25,000 crore for minimum 50 years & also save thousands of crores to the government in health care
Moots earmarking superfund to immediately clean areas where severe health issues are reported due to worst groundwater contamination; Confident of bringing FDI to Indian environmental sector from Japan
Shrihari offers his patented technology and expertise free to Government or NGO in India
Bengaluru, July 17, 2018: Indian Agricultural Microbiologist Dr. Shrihari Chandraghatgi – an environmental scientist living in Tokyo and hailing from Siddapura in the Uttara Kannada District of Karnataka, has urged the Government of India to formulate a national policy on groundwater to not only manage the invaluable resource but also for preventing and remediate groundwater contamination on a priority basis. Further, he categorically stated that if this is not done immediately contaminated groundwater will be the biggest hurdle in achieving ambitious targets outlined in the National Health Policy 2017.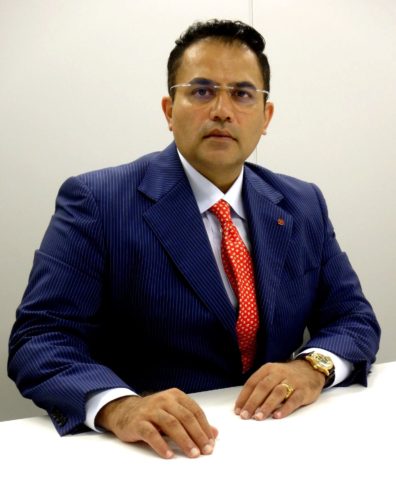 Dr. Shrihari, President & CEO, EcoCycle Corporation, Japan, at the invitation of Ministry of External Affairs, Government of India visited India last weekend to participate in the sixth panel discussion of Pravasi Bharatiya Divas Convention, 2018 held on July, 14, 2018 at New Delhi. Theme of the panel discussion was 'Affordable solid waste management and water pollution related issues in the country'. The session was chaired by Mrs Sushma Swaraj, External Affairs Minister and co-chaired by Uma Bharati, Union Minister for Drinking Water and Sanitation and Dr. V K Singh, Minister of State for External Affairs. In all 7 domain experts including Dr. Shrihari and one each from the US, Germany, Sweden, Singapore, Belgium and Australia were invited for the panel discussion.
Articulating his views, Dr. Shrihari said many countries including the US, Japan, China and Taiwan have strict regulations to prevent and remediate groundwater contamination. However, such regulations are totally lacking in India though groundwater is life line for millions across the country. Around 80% of rural and 60% of urban population in India depend on groundwater for domestic and agricultural use (the highest in the world). Agricultural inputs like fertilizers & pesticides and industrial chemicals have been widely polluting groundwater in the country.
Further, Dr. Shrihari pointed out that drinking of contaminated water has been causing chronic diseases among millions and costing thousands of crores of rupees annually to the government on health care. Since prevention is better than cure, it is prudent to clean the contaminated water and supply safe water to the public rather than spending thousands of crores on health care treating the sick. He also detailed to the panel how groundwater problem is the biggest hurdle to achieve 2017 National Health Policy.  He assessed bringing suitable regulations shall not only stimulate a new environmental industry worth Rs. 25,000 crore annual market for 50 years but also save thousands of crores to the government in health care.
Dr. Shrihari during his presentation also highlighted the immediate and imminent threat of contaminated groundwater to the public health and suggested major policy recommendations that includes:
Immediate formation of strict regulations on groundwater contamination and make provision to punish industries those contaminate it
Strengthening system on obtaining data of groundwater contamination across the country by installing network of monitoring wells
Educating regulating authorities such as pollution control boards and local administrators on groundwater issues
Clarity administrative structure in the country to look after the problem and creating responsibility and accountability (Since there are too many bodies dealing with groundwater no clear structure and responsibility exists)
Establishing superfund to immediately clean the areas where severe health issues are reported due to worst groundwater contamination
Funding research institutes for developing cost effective remedial technologies
Dr. Shrihari, also offered to provide his patented groundwater cleaning technologies totally free for the public use in India. He also proposed his assistance in training regulatory authorities and bring FDI to the environmental sector from Japan. It may be noted that earlier in 2013 he had brought Japanese government fund to Goa and conducted demonstration of his technology and trained the State Pollution Control Board officials.
Dr. Shrihari has been advising several Governments (Taiwan, China, Thailand) in formulating groundwater policies. He is the first foreigner to be awarded with Japanese Ministry of Environment Award in 2017, the highest decoration in the environmental sector in the country, for developing and applying cutting edge technologies for cleaning over 500 highly contaminated across the globe in past 20 years. He dedicates his success to his mother Mala Chandraghatgi who inspired him to work hard and serve the public.
Concluding the panel discussion, Sushma Swaraj, said, "The recommendations from the invited panellists shall be compiled and sent to the respective ministries for consideration of environmental policy making of the country.
It may be noted that the ministry of External Affairs, Government of India, as part of its overall outreach to the Indian diaspora, regularly organizes day-long Pravasi Bharatiya Divas conferences on specific themes, which connect the Diaspora to India. The objective of the panel discussions is to seek the views of eminent members of the Indian Diaspora and domain experts from India on issues of importance for the country and the role that the Diaspora can play. The discussions are than summarised into concrete policy recommendations for the Government.