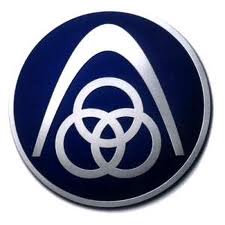 Growth through new locations in Hungary and Germany
Effective July 1, 2016 thyssenkrupp's Steel-Service-Center group will be renamed thyssenkrupp Materials Processing Europe. The new name for the processing specialist reflects its wide-ranging materials expertise in the areas of carbon steel, stainless steel and aluminum while taking account of the expansion of its European network.
As a leading steel and aluminum service center, thyssenkrupp Materials Processing Europe serves customers from the automotive, electrical, construction and furniture industries from its numerous locations. To further strengthen its customer focus the company has recently expanded its business activities. Alongside the steel service center in Györ, Hungary, the stainless steel specialist Edelstahl-Service-Center in Willich was added in the spring. The organizational integration of Metallcenter Wörth is also planned by the end of the fiscal year, supplementing the company's offering with tailored aluminum products.
The company is thus strengthening its position as a leading processing specialist for a variety of materials and systematically pursuing its growth strategy in Europe. The newly added locations have expanded the production capacity of the network to more than two million tons – 40% of sales are now made outside Germany.
Marcus Wöhl, CEO of thyssenkrupp Materials Processing Europe: "We are confident that our international organization and our product diversity represent unique selling points on the market and will enable us to meet rising customer requirements."
With its expanded network and broad material range, thyssenkrupp Materials Processing Europe is focusing on a full service offering close to customers in different markets and thus positioning itself as a strategic partner for a wide range of customer segments and applications.
About Materials Services
With about 480 locations in more than 40 countries, the Materials Services business area specializes in materials distribution, logistics and services, the provision of technical services as well as services for industrial plants and steel mills. In addition to rolled steel, stainless steel, tubes and pipes, nonferrous metals, specialty materials and plastics, Materials Services also offers services from processing and logistics to warehouse and inventory management through to supply chain and project management.
thyssenkrupp is a diversified industrial group with traditional strengths in materials and a growing share of capital goods and services businesses. Around 155,000 employees in nearly 80 countries work with passion and technological expertise to develop high-quality products and intelligent industrial processes and services for sustainable progress. Their skills and commitment are the basis of our success. In fiscal year 2014/2015 thyssenkrupp generated sales of around €43 billion.
Together with our customers we develop competitive solutions for the challenges of the future in the areas Mechanical, Plant and Materials. With our engineering expertise we enable our customers to gain an edge in the global market and manufacture innovative products in a cost- and resource-friendly way. For us, technical progress and innovations, allied with the combined strength of the Group, are key factors enabling us to meet current and future customer and market requirements around the world, grow on the markets of the future, and generate strong and stable earnings, cash flows and value growth.