Cryptocurrency is changing the way trade is done.This disruption, as it is commonly known, is handing traders and other participants more powers to do business at their own convenient time and from anywhere in the world… in their preferred terms.
The healthcare sector is one of the industries that have attracted a huge number of supporters, with several products coming to the market every so often. Dentacoin is, however, the only blockchain product that is specifically responding to the dentistry market. Since its foundation in early 2017, the blockchain-based platform has made several significant milestones, among them gaining acceptance as a means of payment at clinics in 13 countries around the globe.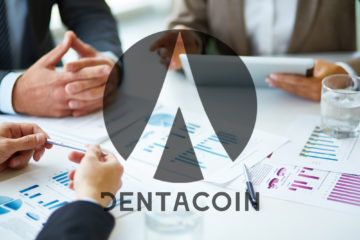 This is how one commentator described Dentacoin team and community:
"The Dentacoin team is justifiably proud of all that they have accomplished over the course of the past year, but feel that it is only the first step in what they always knew would be a remarkable journey.  After all, when you set out to revolutionize an industry across the entire face of the globe, you have to be willing to recognize that there will be plenty of reasons to make the community proud and happy to be part of the movement."
Understanding DCN
Participants on the Dentacoin platform benefit through incentives paid out in form of Dentacoin tokens (DCN), the cryptocurrency developed to facilitate transactions. But how do you benefit from holding DCN? Here is an overview :
You are able to earn free Dentacoin tokens by using the tools developed – through writing reviews, recording videos, answering questionnaires, using their Dentacare mobile app.
You can pay for dental services in designated clinics throughout the world (Dentacoin's partner network is continuously expanding and is expected to trigger strong network effect, meaning that every new participant added increases the value of the whole network).
You can store your tokens and benefit from the potential value multiplication. Since its ICO in October 2017, this Dentacoin has increased its value by over 650%. You can exchange Dentacoin directly to over 100 other cryptocurrencies at any given time. Exchanging Dentacoin to EUR, USD is also possible.
Dentacoin Provides Tangible Solutions
It is estimated that about $400 billion USD goes to waste each year on preventable dental problems. From this figure, it becomes apparent that the world needs a tangible solution and a different approach to dental care. How does Dentacoin become part of the solution?
Dentacoin has partnered with different players in the dentistry world to give a different approach to service delivery. Researchers, HR practitioners, prosthodontics, orthodontics, endodontics, implantologists among other distinguished facilitators have come on board. Its sophisticated incentive system motivates participation and helps motivate patients and dentists to improve dental care.
Expanding Smiles through Participants
A world-class product like Dentacoin is only effective if it is implemented and accepted by as wide a community as it can reach. At the moment nearly 23 000 people own Dentacoin tokens in crypto wallets. The total number of Dentacoin community is over 100 000 individuals worldwide, and the number of active users of the platform exceeds 35 000. In the first quarter of 2018 alone, the number of partner clinics has grown plausibly – from USA to Taiwan, the UK to India, we now have 21 clinics spread across 13 countries. A clear and very positive picture is also painted through the Dentacoin Trusted Review Platform where more than 700 registered dental practices have lauded Dentacoin.
Bredent, one of the world's leading manufacturers of dental implants started accepting Dentacoin as a means of payment through one of their international suppliers Dentamed. The German-based manufacturer was founded in 1995 and is one of the renowned solution providers for dental challenges.
The focus of the team at the moment is to make Dentacoin part of everyday life and gain usability in every corner of the world. Once this target is fulfilled, dentistry as we know it will be changed forever.