OSHKOSH, Wis., July 28, 2014 — Textron Aviation Inc., a Textron Inc. (NYSE:TXT) company, is making its EAA AirVenture Oshkosh debut with a display of its industry leading line of Beechcraft and Cessna piston and turboprop aircraft, as well as a number of Citation business jets.
"The Textron Aviation product line brings together the top brands in general aviation and represents the largest customer base in the world with some 250,000 aircraft delivered through the years," said Kriya Shortt, senior vice president, Sales and Marketing. "We're excited to welcome our customers – present and future – to the Oshkosh debut of the new Textron Aviation family of aircraft and services, and to celebrate new products and milestones brought to market by the best team in the business."
Textron Aviation, is featuring the following turboprop and piston aircraft at its EAA AirVenture static display: Beechcraft King Air 350i, King Air C90GTx, Baron G58, Bonanza G36, Cessna Grand Caravan EX, TTx, Turbo Skylane JT-A and Turbo Stationair.
Also on display are three Cessna Citation jets. Making its debut is the Citation CJ3+ introduced earlier this year and expected to achieve FAA certification this quarter. In addition, the recently certified Citation M2 is on display following FAA certification in December of last year. The company is also pleased to showcase the popular Citation Mustang.
"Through investment in our products and our service capabilities, we'll continue to invigorate every segment of the market in which we compete," Shortt said. "We plan to continue to grow the Beechcraft and Cessna names and product offerings for years to come."
Other special events at EAA AirVenture 2014 include a flying display of the Beechcraft T-6C advanced military trainer on July 28 and 30, and a 50th anniversary celebration of the King Air, one of the world's best-selling business aircraft families, from 1-3 p.m. on Wednesday, July 30 at the Textron Aviation booth.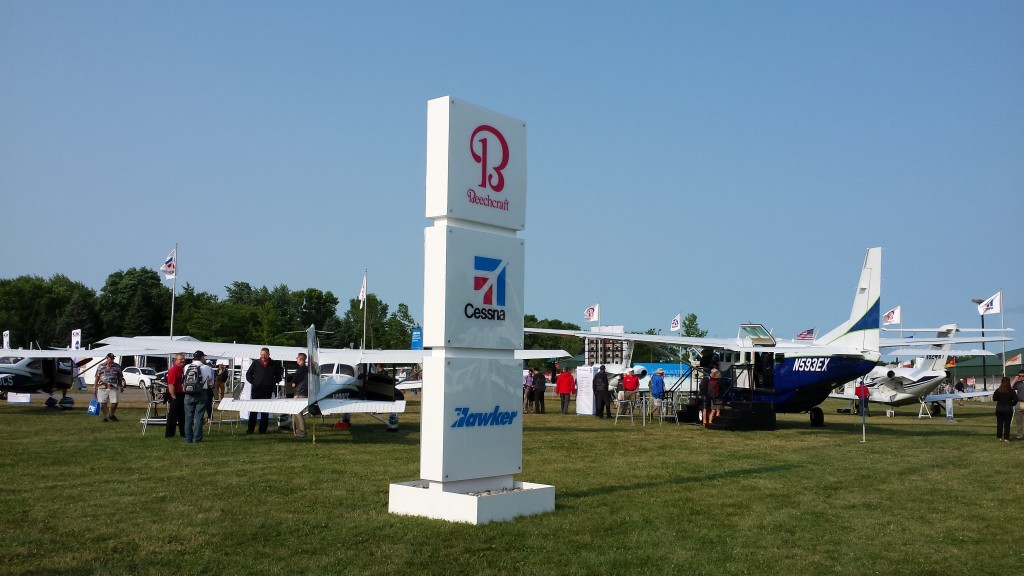 About Textron Aviation Inc.
Textron Aviation Inc. is the leading general aviation authority and home to the iconic Beechcraft, Cessna and Hawker brands, which account for more than half of all general aviation aircraft flying. The Textron Aviation companies include Cessna Aircraft Company and Beechcraft Corporation, bringing together decades of unmatched experience in designing, building and supporting airplanes. It provides the most versatile and comprehensive general aviation product portfolio in the world through five principal lines of business: business jets, general aviation and special mission turboprop aircraft, high performance piston aircraft, military trainer and defense aircraft, and a complete global customer service organization. Its broad range of products include such best-selling aircraft as Citation and Hawker business jets, King Air and Caravan turboprops and T-6 military trainer aircraft, all of which are backed by the industry's largest global service network. For more information, visit textronaviation.com
About Textron Inc.
Textron Inc. is a multi-industry company that leverages its global network of aircraft, defense, industrial and finance businesses to provide customers with innovative solutions and services. Textron is known around the world for its powerful brands such as Bell Helicopter, Cessna, Beechcraft, Hawker, Jacobsen, Kautex, Lycoming, E-Z-GO, Greenlee, and Textron Systems. For more information visit: www.textron.com