February 8, 2018 – Redwood City, Calif. – As VIMANA Global's Token Generating Event is powering through the private pre-sale stage TaaS fund has finalized its largest ever contribution towards a portfolio project, solidifying its financial, technical and corporate ties with VIMANA.
The funds contributed by TaaS (Token-as-a-Service), a Singapore-based first-ever tokenized closed-end fund dedicated to blockchain assets, will go towards enabling VIMANA Global to roll out its Vertical Take Off And Landing Autonomous Aerial Vehicle Smart City Urban Air Mobility-centric program aimed at putting Smart Cities in charge of their Blockchain Airspace.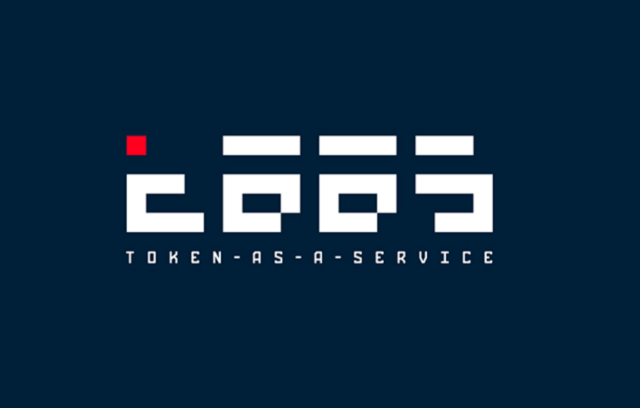 TaaS is an active blockchain ecosystem contributor. TaaS' innovative fund management approach encompasses active trading of cryptoassets and contributing to the most promising blockchain projects. TaaS puts hundreds of projects through a thorough financial, technical and legal due diligence, selecting just a few for its portfolio.  The most notable partnerships concluded by TaaS include contributions to Bancor, TenX, ICON and Singularity.
"As more category-creating partners like TaaS join our TGE, Blockchain Airspace is becoming a reality," said Evgeny Borisov, VIMANA Global CEO and co-founder. "It is extremely gratifying to find partners that share our vision of elevating blockchain to do everything from air traffic control to urban development."
A dominant player in the emerging $1 trillion Blockchain Airspace market, VIMANA Global is a facilities-based network operator of a blockchain network that is literally lifted into the air by VIMANA fleet of Vertical Take Off and Landing Autonomous Aerial Vehicles (VTOL AAVs) and other vessels interoperable with VIMANA's network. Based on a breakthrough patent-pending invention that allows VIMANA combine capabilities of an airplane, helicopter and Unmanned Aerial Vehicle (UAV) on a single platform, VIMANA is using blockchain technology to both operate its aircraft and enable blockchain applications in the air.
Having raised $7.6 million equivalent in April 2017 TGE, TaaS' capital gains exceed 32 million USD(T) equivalent for three quarters, showing a cumulative 7 times AUM growth for the nine months period. During the first three fully-operational quarters, TaaS participated in 28 TGEs with 9.2 million USD(T) equivalent of contributions.
TaaS contributed to VIMANA Global the amount of 2071 ETH, equivalent to 2 million USD(T).
"VIMANA Global's patent-pending vertical to horizontal flight transition technology will finally make VTOLs mainstream, thus reshaping contemporary airspace industry," said Ruslan Gavriluyk, President and co-founder of TaaS. "Furthermore, TaaS made this contribution to support  the adoption of VIMANA's VTOL AAVs to tip the scale of air tower to AI transition in air traffic control, thus enabling the Blockchain Airspace economy."
Funded by serial angel investors from aerospace and blockchain industries, VIMANA is on prototype 2.0 with its four-seater VTOL AAV model, which is destined to become the backbone of the first Smart City Blockchain Airspace network that would host other AAVs, UAVs and airspace-specific blockchain applications. VIMANA Global has several Smart City strategic agreements executed and expects to announce its first Smart City pick soon.
About VIMANA Global
VIMANA Global's turnkey solutions fuse aerospace design with blockchain technology. A team of aerospace engineers led by VIMANA Global CEO Evgeny Borisov has developed VTOL AAVs that lay foundation to a facilities-based blockchain-in-the-sky network.  VIMANA is destined to become the backbone of Smart City Blockchain Airspace network that would host other AAVs, UAVs and airspace-specific blockchain applications. 
VIMANA seeks to enable the Blockchain Airspace market by launching a Smart City-specific, integrated, turnkey urban air mobility (UAM) solution.  VIMANA's innovations deliver the technology that would enable unmanned flights, ubiquitous communication and transactions around the globe.
About TaaS
Token-as-a-Service (TaaS) is the next generation tokenized closed-end fund actively contributing to the development of the blockchain ecosystem. Utilizing Ethereum blockchain and its Cryptographic Audit technology, TaaS offers a brand new comprehensive approach to capital raising, fund management, and auditing with full transparency for its token holders. TaaS was co-founded by blockchain pioneers Konstantin Pysarenko, Ruslan Gavrilyuk, Dmytro Chupryna, and Maksym Muratov, and employs professional managers hailing from the U.S., Ukraine, Poland, Romania, South Africa and China. TaaS generated a 61% ROA for its first fully-operational quarter (May 1 – August 1, 2017) and a 72% ROA for its second operational quarter (August 1 – October 31, 2017). During its' third fully-operational quarter (November 1, 2017 – January 31, 2018) TaaS capital gains exceeded 22,2 million USD(T) equivalent. Based on the results of the third quarter, TaaS outperformed the global cryptomarket by (generated Alpha of) an est. 82% and Bitcoin by over 205%. As per its covenants, TaaS distributes 50% of capital gains to its token owners, reinvests 25% back to its portfolio and keeps 25% as a performance fee. TaaS token (TAAS) is currently traded on Livecoin, Orderbook, EtherDelta, HitBTC, Liqui, CoinExchange and Bancor Protocol.