Appointment supports the consulting and technology innovator's growth strategy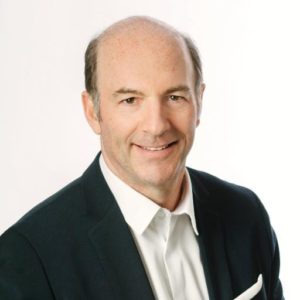 India, May 19, 2016 – Synechron, a global consulting and technology innovator in the financial services industry, today announced the appointment of FinTech marketing veteran George Ravich as Managing Director & Chief Marketing Officer. In this role, Ravich will lead the company's global marketing team, spearheading brand development, solution marketing, and demand generation programs. He will report directly to Synechron Co-founder & CEO Faisal Husain.
With over 25 years of marketing experience, Ravich brings deep perspective on a wide range of marketing disciplines. George joins Synechron from Polaris Consulting & Services, whereas CMO, he led the repositioning and rebranding of the $300 M IT services company. Prior to Polaris, George was the Head of Marketing for CSC's $1B+ consulting division; and prior to that he was the CMO for Fundtech, a leading brand in payments and corporate banking.
Synechron is focused on creating the financial services industry's leading consulting and technology organization; an organization that is able to define and deliver solutions that address the most vexing business challenges brought about by a wave of new technologies. Synechron is helping global financial firms leverage innovations such as artificial intelligence, blockchain and digital transformation.
"I've always sought to work with innovative companies that are pushing the edge of the envelope in order to offer the marketplace breakthrough solutions. Synechron is helping financial services firms tap into some of the most advanced technologies changing the world today, from blockchain to machine learning," comments Ravich.
"We were looking for a marketing leader who could help us communicate our distinctive vision," explains Faisal Husain, Co-founder & Chief Executive Officer of Synechron. "George brings a wealth of experience with his background in FinTech and consulting that will prove invaluable to us as we pursue our growth strategy."

About Synechron
Synechron is a global consulting and technology organization providing innovative solutions to the financial services industry through its three main business focus areas: digital, business consulting, and technology. Based in New York, the company has 16 offices around the globe, with over 6,000 employees producing over $350M in annual revenue. For more information on the company please visit the website or our LinkedIn community.
1