Over 700 leaders take part in the World Economic Forum Sustainable Development Impact Summit 2018 in New York on 24-25 September
They come from over 70 countries and represent a range of sectors including business, government, academia, civil society and media
The meeting will focus on building sustainable markets, mobilizing development finance, environmental sustainability and harnessing science and technology
Media accreditation is now open. Members of the media wishing to participate must apply at www.weforummedia.org by Friday 24 August 2018
Geneva and New York, 14 June 2018 – The World Economic Forum, the international organization for Public-Private Cooperation, will host its second annual action-orientated Sustainable Development Impact Summit in New York on 24-25 September.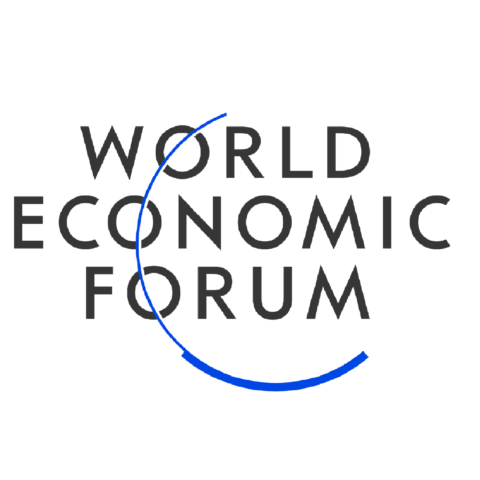 The summit will bring together over 700 participants from more than 70 countries to tackle today's pressing global challenges. Leaders participating in the conference will come from a range of sectors, including business, science, technology, civil society and international organizations, government, academia, media and the arts.
Participants will address the programme's four thematic pillars:
Building sustainable markets: Refocusing economic models on the true social and environmental costs of growth
Mobilizing finance: Harnessing the role of public-private partnerships in financing development while maximizing the use of innovative financing sources and mechanisms
Harnessing science and technology for all: Collaborating on innovations to alleviate poverty and meet the UN Sustainable Development Goals
Securing the global commons: Applying a systems-based approach to address environmental sustainability concerns
The goal of the meeting is to fast-track solutions to financing development, renewable energy, sustainable value chains and other far-reaching, systemic challenges represented by the United Nations' Sustainable Development Goals (SDGs). Solving these require unprecedented public-private cooperation across cultures, stakeholder groups and the political and economic spectrums if they are to be achieved by 2030. The summit's programme will also include a special focus on maximizing the benefits of science and Fourth Industrial Revolution technologies for society.
"The implementation of the Sustainable Development Goals is an absolute must to ensure a peaceful and prosperous future for humankind. Governments are challenged to fulfil their commitments, but business has a key role to play in providing the know-how and the technologies to reach the objective in more efficient and innovative ways," said Klaus Schwab, Founder and Executive Chairman of the World Economic Forum.
The Sustainable Development Impact Summit will continue the Forum's practice of acting as a platform that shifts mindsets and enables countries, businesses and civil society organizations to take action on global challenges. It has successfully steered the agenda on issues from ocean plastics to minimizing the footprint of food systems. Other multistakeholder partnerships include commitments and impact around reskilling workers, closing the gender gap and redesigning development finance.
In support of the Global Compacts for Migration and on Refugees, the Forum's platform will host a number of dedicated gatherings that will bring about deeper multistakeholder collaboration to seek new models for long-term investment in humanitarian situations, demonstrate the leading role of cities in addressing migration and showcase the use of digital identities for the 1.1 billion without a legal identity.
The co-chairs of the Sustainable Development Impact Summit are: Sheikh Hasina, Prime Minister of Bangladesh; Sunil Bharti Mittal, Chairman, Bharti Enterprises, India; Barbara Novick, Vice-Chairman, BlackRock, USA; and Lars Løkke Rasmussen, Prime Minister of Denmark.
Media accreditation for the meeting is now open. If you would like to cover this event, please register online at www.weforummedia.org by Friday 24 August 2018. As the number of accreditations issued is strictly limited, we will not be able to accommodate late registrations. No accreditation will be granted on site.
The World Economic Forum, committed to improving the state of the world, is the International Organization for Public-Private Cooperation. The Forum engages the foremost political, business and other leaders of society to shape global, regional and industry agendas. (www.weforum.org).