"It's much easier to double your business by doubling your conversion rate, rather than by doubling your traffic."
-Jeff Eisenberg, a marketing optimization expert and a New York Times best selling author.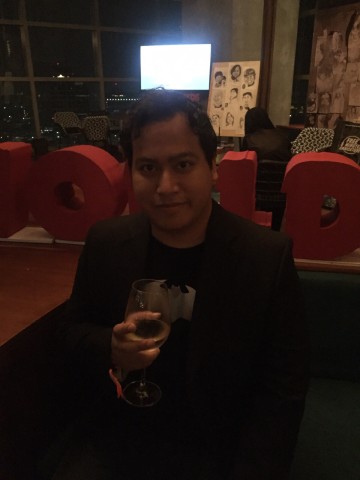 Jakarta, 15 February 2016 – Here's the big question: is it better to focus on increasing traffic to your website or increasing conversion rates? At the end of the day, if your business relies on any sort of online sales or lead generation, both traffic and conversions become an indicative on measuring your success. However, there's always been a debate on arguing which metric is better.
Think of this, would you prefer to have a website that gets 100 visitors per month and converts 15% into purchasing customers, or a site that gets 100,000 uniques and only gets 0.01% conversion rate? To put things in perspective, if your business is selling a product for IDR 200,000 worth, that first example nets you IDR 3,000,000 per month in sales, while the second example gives you IDR 2,000,000 per month.
"One of our existing clients, initially targeted 1,000 mobile apps downloads in a month, however we managed to achieve 450% beyond the KPI goal within the specified time frame", stated Rizky Ramadhan, Senior Business Development of Adlabs.
Rizky added, "This was a result of an effective conversion rate optimization plan, which then also benefit the client on making the budget more cost-effective."
Once, every few months, we start deleting apps that we rarely use and start finding the best cool apps that everyone is talking about. So how to survive the battle?
If you have to pick one thing to focus on when it comes to your app performance, make conversion rate as your first choice aside from landing page visitor counts. Basically, for mobile apps there are two choices of objectives that can be focused on: the number of downloads and active users.
Aside from the high quality internal features and designs of your apps, let's look in terms of targeting the right people using the right way.
Here are 5 hacks that Rizky has revealed to create an effective conversion rate optimization plan for your business:
Analyze The Users' Behaviour, Identify The Conversion Paths
The first thing to do is analyze the behaviours of your potential app users or your target audience's consumer journey. Find out which channel becomes the main source of users conversions to download your app, then decide which marketing channels that you should use.
Always Test, Test, Test, Your Ads
It is also recommended that you perform ad testings on various channels using different creative contents, in order to find out which elements are favoured by your target audience, which channel works best as the main direct source for downloads, and the source for triggering users to download. From here, you will learn which channel becomes the most effective and efficient medium to promote your media campaign.
Landing Page Optimization
After executing the ads in the best possible way, there could be chances that the outcome will still not match your expectations in terms of the conversion rates. Therefore, businesses should investigate the funnel or landing page from the ads that are used, whether it has issues in terms of UI/ UX or perhaps it is not suitable with what the visitors need. Also, keep testing new page designs until you find one that shows significant improvement over the conversion rates.  You can change everything about the page, including the layout, the color scheme, the headline, the call-to-action. Once you find one that converts much better, then you can try additional tests to see if you can make the page work even better. For instance, The Sims game had designed up to 10 different landing pages, and resulted with one of the page successfully generated 48% higher conversion rates compared to the others due to a clearer call-to-action design.
Remind Them
Some people may become interested to download or purchase the app based on the marketing activities that you have executed, but it may not happen on their first visit. Do not let your potential users convert to another competitor or let them forget your app. So the goal is to get them keep coming back to your site until they eventually download or make a purchase. It is strongly recommended to do re-marketing or re-targeting to keep reminding them about your app.
Maintain Them
Finally, you get those targeted users to download your app. What's next? You need a promotional campaign that engages your target audience and increase the number of active users after downloading your apps. You should make the users who already downloaded the app feel the benefits and also make them willing to share the experience to others. Remember, never doubt the power of word-of-mouth. Overall, you need a creative advertising campaign, enticing social media activities, and email marketing providing new updates, deals, and offers, to maintain your existing users.
About Adlabs
Adlabs is a performance-based media agency, that serves to help clients execute an effective media strategy to capture the right leads and visitors, by increasing optimization and conversion rates that results in improving clients' bottom line. Adlabs analyse and comprehend the customers journey over multiple digital platforms and design the most suitable media strategy to boost up revenue.
About Growinc Indonesia
Growinc Indonesia is an independent full-service advertising agency that is composed by three subsidiaries, which are Non-Fiction as creative research agency, Growmint as a creative digital campaign agency, and Adlabs as a measured digital performance agency. Since establishment, Growinc Indonesia has been trusted by various brands in the industry to handle their advertising and marketing communication strategy, both in local and international scope. Including automotive, telecommunication, airlines, banking & finance, and insurance companies.