suggestions, solutions, regulation and global standards :WBCSUMMIT totals
On 19-20 of May IDACB held one of the greatest international events dedicated to blockchain and cyber economy — World Blockchain Cryptocurrency Summit (WBCSummit). According to the Association's rating, WBCSummit is in the top 5 scaled multi-country blockchain and cryptocurrency events.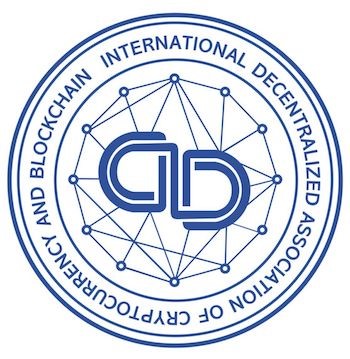 Almost 2000 visitors attended WBCSummit during two days; the general program was 44 hours, the audience could access the wisdom and experience of 250 speakers from 68 countries. The articles about Summit went to the top of Google and Yandex news; during as short as a couple of days there were 317 publications made: on Russian, English, Spanish, Hindi and other languages. 4,935 tweets and other social networks' posts marked with #wbcsummit and #IDACB. We are proud to be so highly appreciated, and that IDACB's work is so necessary for crypto community form all over the world. Everybody wants to be the part of something more.
The first day was all about official plenary sessions for delegates from various countries: Russia, Switzerland, USA, France, Denmark, Malta, Uzbekistan, Armenia, Pakistan, UAE, India, Australia, Moldova, Lithuania, South African Republic, Vietnam and so on. Representatives of 68 governments held discussions on plausible cooperative approaches in the regulation of cryptocurrency area and implementation of blockchain technologies.
IDACB Supervisory Board member, Herman Klimenko noted in his foreword: «Every country can improve the quality of economics. It is time we should take the new niches».
The Association announced the achievements since its foundation in November 2017. By May 2018 IDACB has 83 member countries, 32500 participants; 45 national associations (50 to 12000 members depending on the origin); 23 companies related to cryptocurrency and blockchain; 8 blockchain academies from different countries; 68 qualified advisors. The International IDACB Secretary Maxim Chereshnev officially introduced IDACB Fund: «Fund's mission is to develop the blockchain industry. The aim is to be a trusted instrument for investors. The Fund will have three investment directions with different strategies. The overall assets will be $300 million.»
On the first day of the Summit, the countries agreed upon developing the unified mechanism to make and coordinate governments' suggestions, as well as the monthly general report of IDACB activity will be formed, which will display the contribution of the Association's member countries. The report will particularly be presented for information to regulative and legislative authorities in these countries.
The second Summit day, held on 20 of May, included 8-hour program with 12 sessions, in which speakers shared their experience of cryptocurrency usage and blockchain application for 12 different economy areas: Fintech, Medicine, Cryptocurrency, Government, Mining, Logistics, Telecom, Smart City, Industry, Education, ICO, and Law. The most considered themes were investments, including institutional, the role of banking sector in the cyber economy, also sections of Law and application of blockchain in the government sector.
Cases from different countries were presented, and problems were approached, particularly in regulation and legislative differences that make the international business processes difficult for those with varying methods of legitimization. Speakers and discussion participants announced the plans of integrating their companies into a cyber economy and expected economic indexes.
Day ended with largest World ICO Show, where 23 blockchain projects from various countries were presented to investors. The Jury, as top advisors, selected 3 winners – the most perspective and best projects which shared the IDACB Fund prize of 100 000$. It will let the leader teams take part in one of the Asian World Blockchain Roadshow tours by their choice, and present their projects to significant Asian investors.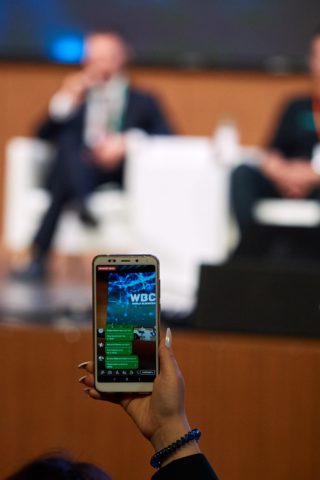 IDACB Verification Program — a programme created particularly for blockchain projects, its purpose is to check if they are well qualified and adequate. For successfully verified projects there are «not-spam» and quality certificates, and IDACB will organize the Investment Relations.
IDACB — is International Decentralized Association of Cryptocurrency and Blockchain, the world leading non-commercial organization aiming to contribute to the international legalization of blockchain and cryptocurrency technologies, as well as to combine specialists' experience and expertise on cryptocurrencies and blockchain from around the world.
The IDACB influence is assured by 82 member countries and not less than 30 more to join by July.
Members of the Association are counselors of first statesmen, official governments' representatives, ministers and members of parliaments; recognized blockchain technology market experts, national and professional Associations from member countries and representatives of professional society. For instance, Russia is presented by Herman Klimenko.
ASIAN Blockchain Roadshow  — the largest ICO Show trip in Asia. 2 tours, 10 destination countries, 20 days and 20 projects from 15 participant countries. Soon to be sold out! "Gold" pitchers get pre-paid accommodation throughout the trip.
3