MENA's biggest content aggregator celebrates 15th year
February 11, 2018
ArpuPlus, a subsidiary of digital products and technology company A15 and MENA's biggest content aggregator with more than 200,000 pieces of diversified content, reported that it had a robust 2017 after a series of successful initiatives, top artists' content acquisition, as well as product and campaign launches. The company is celebrating its 15th year, massively growing from a mobile content provider in 2003 based in Cairo, Egypt to some 500-million strong users across the region.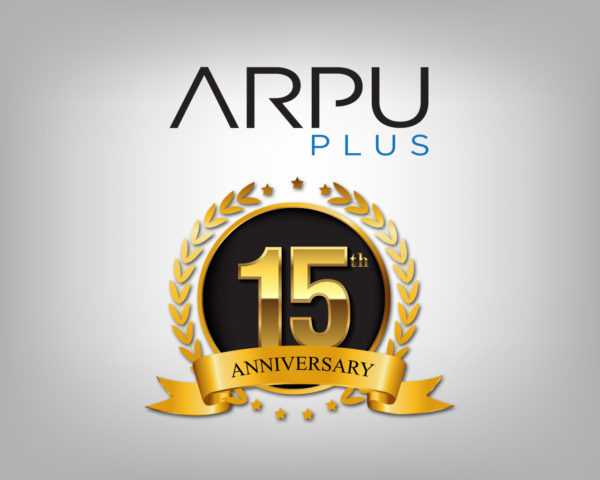 ArpuPlus, a one-of-a-kind Value-Added Service (VAS) company in the telecommunications industry providing a one-stop shop for different verticals in mobile services, is actively exploring opportunities to provide new digital products in the field of music streaming, Islamic content, and consumer consultancy services. Currently ArpuPlus is providing music RBT, video streaming & gaming services reaching millions of users in the MENA region.
ArpuPlus's range of services include mobile music, mobile messaging, mobile entertainment, and mobile marketing. In 2017, it launched MuzicUp, the Middle East's first music online distribution portal for independent artists in a bid to push the local artists to all regional operators and to reach international presence of digital platforms such as iTunes, Spotify and Google Play.
The company also revitalized its mobile marketing business with the launch of two campaigns: Trivia, a long-duration and recurring subscription-based competition that drives sustainable ARPU increase, and Check & Win, a simple interactive mobile marketing platform launched in Zimbabwe to enable operators to interact with users via competitions and enhance brand reach. In addition, ArpuPlus has acquired several exclusive digital distribution rights – including the Ring Back Tone (RBT) & subscription services for some of the top albums in 2017 such as Nancy Ajram's '7assa beek.'
Medhat Karam, CEO, ArpuPlus, said: "ArpuPlus had a fully engaging and exciting 2017, having secured new businesses and expanded our services, we are proud to say that last year's robust performance is spilling off early into 2018 with innovative programs in the pipeline as we enter into our 15th year as a company. We also continue to increase our presence internationally with our participation in global conferences in the telecoms and marketing sectors."
Being a VAS pioneer in the MENA region and Emerging Markets, ArpuPlus targets the expansion of its user base across Asia, including Thailand and Myanmar, as well as continue its growth strategy in Africa. It also plans to further invest and acquire quality digital content especially from leading celebrities & music artists in the region and create new mobile content services for its users looking for easy accessibility to some key information.
Karam added: "We are positive that 2018 will be another grand year for ArpuPlus as we see the mobile market steadily growing globally. We will also celebrate our milestones this year being our 15th year as a company, through several new digital initiatives with our ever-growing supporters across the region."
ArpuPlus has been a subsidiary of A15 since 2014. It was previously owned by Orascom Telecom, starting as a mobile content provider offering subscription SMS services, mobile competitions and promotions. It has worked with various content providers looking to distribute content via SMS, and expanded its distribution services such as the A2P (application-to-person) SMS services. It was also the first mobile VAS company to introduce RBT service in the Middle East.