Studentify is a web based platform that connects Indian students with US Universities and colleges.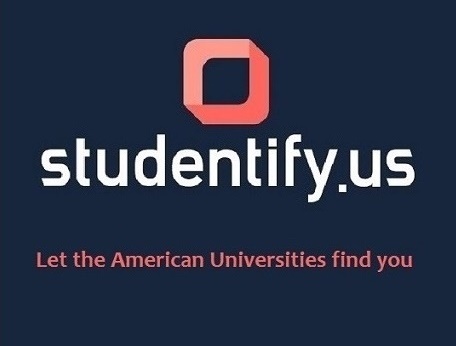 New Delhi, October 17, 2016 –. Delhi based Studentify introduces a first-of-its kind web platform to connect Indian Students with American Universities. Students seeking admission in US Universities can now create their FREE profile in 2 minutes, at Studentify.us and make their academic achievements visible to U.S Universities. For the first time, U.S university admissions officers can search the database and contact the suitable Indian students.
Studentify is a combination of the words Student and Identify. Their mission is to replicate the essence of an Education Fair in the online space. Indian students can now apply judiciously as per the U.S Universities they hear from and get better returns on their application fee money. Some of the colleges even offer application fee waivers or deferrals to students signed up with Studentify. Please see this video for details about how Studentify works
https://www.youtube.com/watch?v=yrdJ01Dk_-k
Studentify.us had a "pilot" earlier this year and based on the considerable interest shown by both students and Universities, they have now rolled out formally. "As an international student who went to USA for further studies, I remember employing a trial-and-error method to find a suitable University, ranking wise, budget wise etc. I want to give Indian students a more elegant way to find the right American University henceforth" – said Subho, one of the cofounders of Studentify.
With 2 of the 3 founders being Indian, the Studentify Team is well aware of the difficulties Indian students face in finding the best-fit U.S colleges. So they launched Studentify.us, a disruptive website focused on helping Indian students peruse degrees in U.S.A. "There is no way for Indian students to know which American universities are ready with scholarships and graduate assistantships – now these Universities can reach out to our students seamlessly", adds Subho, explaining the advantages of Studentify.
There are many sites where Indians can find out a list of possible American universities, but none that offers the opposite service – that is the niche that Studentify addresses. Indian students make up the 2nd biggest foreign student contingent in the USA, and are growing steadily. Team Studentify believes that doing student side aggregation will help U.S institutions identify Indian students more easily, and help increase the number of admissions from India. In future, Studentify intends to become a smart website, making suggestions to Universities and students alike, based on previous year's trends. They are soon going to launch their mobile app as well.
Anyone aspiring for an American university education can choose this smooth alternative and create their Studentify profile today. Let the U.S Universities find their most suitable students.
Readers can also connect with Studentify through social media on Facebook, Twitter and Youtube .
About Studentify
Studentify is a Delhi based company, offering match-making service between Indian Students and American universities. Students seeking admission in a U.S university can create a free profile on the site to get contacted by the Universities listed with Studentify.
1