Mumbai, April 13, 2017: In a last ditch effort to survive, the country's oldest and largest industrial employers, the Paper Printing and Packaging industry, has come together to combat rising prices and avoid a complete 'shut down'. The national and local association of the printers today announced in a press briefing that it was forced to raise the prices of its services across the board in order to stay afloat. 80 percent of the printers across the country are facing a shut down due to rising prices of paper and other raw materials.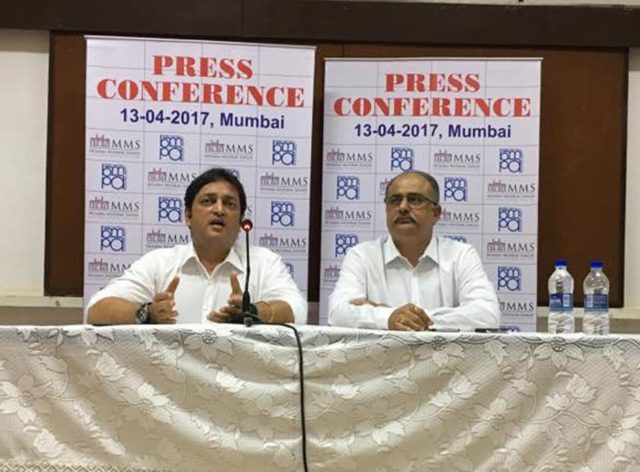 The print and packaging industry has been struggling for the last one year – especially last 2 months – fighting the dilemma of an unprecedented price hike in the key component of their products i.e.  paper, which constitutes more than 60% of the total selling price of the printed product. On the other hand, the buyers have largely been unwilling to raise their purchase price thereby putting immense pressure on the survival of the printers.
Said Mr. Mehul A Desai, President of BMPA, "Mumbai and the apex body of AIFMP (All India Federation of Master Printers) have come together to apprise the industry of the severity of the situation and how critical our survival has become. If we do not mitigate the situation now, most of the printers will either run into losses or simply shut down. In this regard, we are soliciting the support of the buyers across the country in revising the cost by at least 15 percent, without which most of us cannot survive."
The consistent influence of the recent price hike, sometimes as high as 30% in some cases coupled with extended credit period to the buyers has added to their onus of trying to make both ends meet. The printers have never found themselves in such dire straits before and increasing their prices by a margin of 15% would spell doomsday to the entire financial system.
The aftermath of an increase in the PMT (Paper Machinery Technology) in global paper mills across USA, China and even Europe, a global increase in freight, increase in pulp prices, overhead costs and an increase in labour costs, has triggered horrific repercussions on the cost structure of printers.
The Bombay Master's Printers Association (BMPA) and the Mumbai Mudrak Sangh (MMS) that represents more than 800 print and packaging associations from across Mumbai city, and the All India Federation Of Master Printers (AIFMP), the Apex body of pan-India printers associations have appealed to public in general and corporates buyers in specific to allow a price revision of 15 percent.
"This price revision will make the printers barely profitable, and will save close to 2.5 lakh printing presses employing 4 – 5 million people and their families from shutting shop," added Mr. Tushar V Dhote, President, MMS.