National, June 23, 2017- VoxWeb, a mobile-first special-purpose social network around "speaking-pics", has raised US$1million from individual investors. Successfully concluding its third round of funding, VoxWeb promoters and employees will continue to hold 80% ownership rights and 100% voting rights.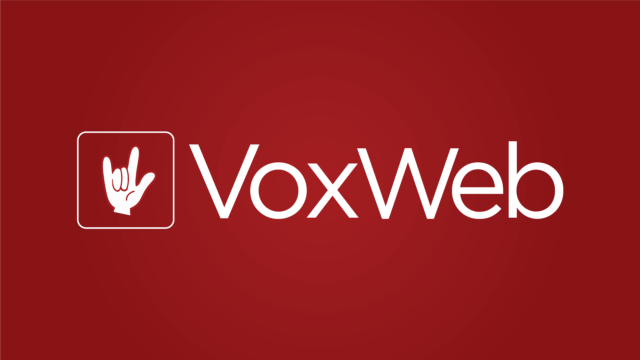 The funding will be deployed to strengthen backend technologies and to add innovative and engaging front-end features to cater to the new generation of social media users termed as "Facebook-Nevers".  The company will also invest in scaling marketing efforts to increase its user base. In addition, the company may also spend in brand-building by running grass-root campaigns in colleges.
Commenting on the latest round of funding, Yash Mishra, Founder, VoxWeb said, "With VoxWeb, we envision to create the first ever global consumer internet product from India and the app has already got users from 97 countries. With our unique voice-augmented photos technology, the company is focussed on designing and developing refreshingly new products adding a new dimension to social media consumption around the world. We believe our new round of funding will further hasten scaling-up up operations."
Brain child of Yash Mishra, IIT Kanpur graduate and JP Morgan research analyst, VoxWeb is available on iOS and Android platform. The app allows creation of speaking pictures by enabling users to add voice note of up to 11 seconds to an image.
Since its launch VoxWeb has generated huge interest from young netizens as it garnered a highly engaged user-base of more than half a million, and VoxWeb trended on social media platform Twitter on Thursday 22nd of June. VoxWeb is in the process of on-boarding more artists and politicians over the next few months as celebrities have shown huge interest in using 'speaking-pics' to effectively connect and engage with young internet users. Ministry of AYUSH has become the first government department to join VoxWeb and used voxies to promote Yoga innovatively in run-up to International Yoga Day on 21st of June.
About Voxweb
VoxWeb is a consumer internet company which designs and develops online communication and networking products. Incepted in Jan 2015, the company is based in Mumbai, India. The flagship product of the company, is the "speaking pictures" (voice-augmented photos) social network VoxWeb. The platform is perfect for capturing and sharing moments through pictures which can be captioned using vocal sounds. At present, it is available on both iOS and Android. A must-have camera and communication app for concerts, parties, sports and tourism, additionally, the app also facilitates creating selfies that can speak upon touching and the VoxWeb Team has christened these 'speaking selfies' as 'Voxies'. The design patent of "speaking pictures", which is a "picture with an orange line", was filed in the United States where the orange line indicates or is the symbol of "speaking picture".  Driven by the aspiration to make the first-ever truly global and refreshingly new consumer internet product from India, it offers a new and magical online communication and networking application for internet users around the world.