New Delhi, January 30, 2018: India Sotheby's International Realty will be hosting its 2ndedition of the Global Luxury Realty Conclave, in association with the Confederation of Indian Industry (CII).  The conclave is scheduled from February 9-10, 2018 at JW Marriott, Aerocity in New Delhi.
The conclave will focus on the evolving scenario of the Indian and International Luxury Realty. Partnered by other global institutions like Royal Institution of Chartered Surveyors (RICS) and Pricewaterhouse Coopers (PwC), the two-day event will provide a platform to interact with top business minds in the Luxury Real Estate industry; and an international networking platform comprising of real estate industry experts, select developers, HNIs, tax advisors, citizenship by investment experts, creative leaders, as well as luxury observers and innovators. The event will cover an extensive range of topics of interest to the stakeholders such as 'International Real Estate & Buying Behavior of Global Indians'; 'Branded Residences & Investment Opportunities'; Global Mobility Through Citizenship &Investments: Increasing Trends'; 'Luxury Homes for Curators & Collectors' and many more.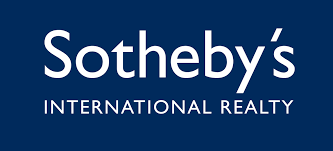 Sotheby's International Realty Global President & CEO, Mr. Philip White along with representatives from across regions such as USA, UAE, UK, Europe, Canada & Asia Pacific will be present.
There will be an exhibition showcase of Indian & International properties along with panel discussions on the real estate sector.
Announcing the 2ndedition of the Global Luxury Realty Conclave 2018, Amit Goyal, CEO, India Sotheby's International Realty said, "The conclave aims to bring together global thought leaders & stakeholders in Luxury Real Estate. It is a unique platform for top business minds in Luxury Real Estate to understand new trends in India as well as overseas. The attendees will be exposed to the developments and trends in Luxury Real Estate consumption. It will also give them an opportunity to interact with key policy makers to understand their long term view on the sector."
The Confederation of Indian Industry (CII) works to create and sustain an environment conducive to the development of India, partnering industry, Government, and civil society, through advisory and consultative processes.
Speaking on the association, Chandrajit Banerjee, Director General, Confederation of Indian Industry said, "CII has collaborated with India Sotheby's International Realty to highlight fast paced changes in global real estate industry, aiming to put together our knowledge, experience and resources and convert it into a remarkable global real estate program."
Mr. Rajiv Kumar, Vice Chairman, National Institute of Transforming India (NITI) Aayog is expected to give the inaugural address.
For more details, please click – http://www.globalrealtyconclave.com/
About Sotheby's International Realty Affiliates LLC
With more than 930 offices and 22000 sales associates across 71 countries and territories, the brand's purpose is to artfully unite extraordinary properties with extraordinary lives – servicing the needs of the most prestigious clientele in the world.
Founded in 1976 to provide independent brokerages with a powerful marketing and referral program for luxury listings, the Sotheby's International Realty network was designed to connect the finest independent real estate companies to  the  most  prestigious  clientele  in  the  world.  Sotheby's International Realty Affiliates LLC is a subsidiary of Realogy Holdings Corp. (NYSE: RLGY), a global leader in real estate franchising and provider of real estate brokerage, relocation and settlement services. In February 2004, Realogy entered into a long-term strategic alliance with Sotheby's, the operator of the auction house. The agreement provided for the licensing of the Sotheby's International Realty name and the development of a full franchise system. Affiliations in the system are granted only to brokerages and individuals meeting strict  qualifications.  Sotheby's International  Realty  Affiliates  LLC  supports  its affiliates with a host of operational, marketing, recruiting, educational and business development resources. Franchise affiliates also benefit from an association with the venerable Sotheby's auction house, established in 1744.