CleverTap Now Powers 4 of the Top 5 Video-on-Demand Mobile Brands in the Highly Competitive Media and Entertainment Industry
National, July 18th, 2018 – CleverTap, the comprehensive global mobile marketing solution provider, today announced that it is now used by 4 of the top 5 media apps across app stores in India, to drive data-driven user engagement strategies at scale, including the popular media brand SonyLIV.This latest development positions CleverTap as one of the foremost players in the space, helping media apps fuel growth and top-line revenues.
Greater penetration and adoption of smart devices, cheaper access to data, and increasing mobile content consumption has skyrocketed growth in the subscription-based Video-on-Demand (VoD) over-the-top (OTT) market over the last few years. Slated to be worth $61.5 billion by 2019, the global VoD media app industry faces major challenges when it comes to monetizing and retaining acquired users. With over 100 million subscribers active on multiple platforms, the Indian VoD market is already worth $280 million. The average number of app launches per user per month has also increased to currently lie in the range of 13 to 20.
The most popular OTT app to have taken the market by storm is Sony Pictures Networks India (SPN)'s SonyLIV.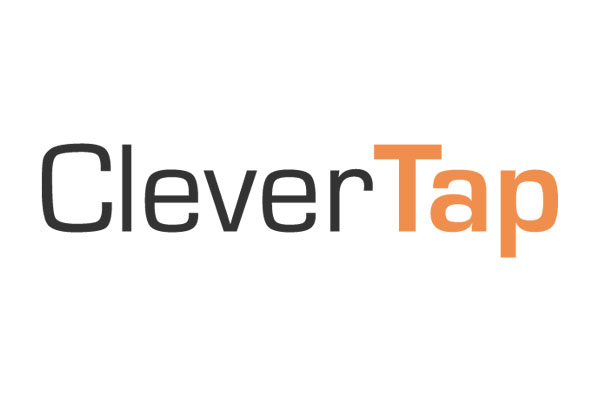 SonyLIV a freemium platform, offers content in multiple genres and are pioneers in the original web series, TV shows and the VOD content category with a large repertoire of short films on any OTT platform. They are also the pioneers in food, sports, and the fitness genres among all OTT players. In the sports category, SonyLIV has an extensive sports portfolio and premium users can catch their favorite sport live while free users will get a 5-minute deferred feed. SonyLIV also has linear channels from the Sony Network available to premium users for watching their favorite channels.
Uday Sodhi, EVP and Head of Digital Business of SonyLIV, stated, "The VoD mobile media market has exploded in India over the last year alone. There is an exponential demand for quality content that is increasingly being consumed on the go. Whether it's live sporting events, movies, sitcoms, reality shows, or music videos, there's a sub-market for every genre of video content today. Promoting each of these at the right time, to the right user, and on the most relevant channel is one of the biggest challenges we face. This is precisely what CleverTap's data-driven mobile marketing platform helps us address at scale."
He further added, "As demand rises and data costs continue to fall, users will become more discerning about what they'd like to watch. This requires us to engage our users across multiple channels as we strive to deliver the best possible customer experience. We believe in 360-degree entertainment that should be available to the consumer at their fingertips using the device of their choice."
CleverTap's comprehensive mobile marketing suite helps SonyLIV gain user-level insights based on past and real time in-app behavior. They can reach users via multiple channels and automated segments, including push notifications, in-app messages, email, and SMS; created and sent from the same platform. These hyper-personalized, timely user engagement campaigns help update users on the latest content added, inform users of live events, encourage paid subscriptions, and win back dormant users. In fact, these dynamic campaigns have gradually helped increase the average time spent per user during each session. CleverTap's live-user segmentation engine is also being leveraged to effectively target users that spend less than a few minutes a month consuming content, nudging them to spend almost double the time in-app through compelling reach-out campaigns.
Sunil Thomas, CEO of CleverTap, said, "VoD as a platform requires service providers to leverage every single mobile moment across the entire user lifecycle. Also, diverse engagement campaigns, targeted at user segments based on past and real-time behavior, can serve a common purpose." He elaborated, "For instance, updating a sports-loving segment of your users on the score of a live tennis match and informing another segment about the latest episode of their favorite sitcom are unique ways to bring them back to your app. We at CleverTap are thrilled to partner with – leading players in the media space and aim to facilitate their high-growth strategies as they continue to make further inroads into an exciting market."
About CleverTap
CleverTap helps consumer brands retain their users for life. It is a powerful mobile marketing solution that brings together user data from online and offline channels on one centralized platform. Everyday, thousands of brands leverage CleverTap's machine learning models to orchestrate differentiated customer engagement strategies that help marketers drive omni-channel growth. Build valuable customer relationships using actionable, real-time insights that help create amazing customer experiences.
Over 4,000 global brands, including Star, Sony, Vodafone, Domino's, DC Comics, BookMyShow, and DealsPlus, trust CleverTap to help them connect with users and grow their mobile apps. For more information about CleverTap, visit clevertap.com or follow on Facebook and Twitter.
About SonyLIV
SonyLIV is the first premium Video on demand (VOD) service by Sony Pictures Networks' (SPN) providing multi-screen engagement for users on all devices. Launched in January 2013, it enables users to discover 20 years of rich content from the network channels of Sony Pictures Networks India Pvt Ltd. It also provides a rich array of movies, strong line-up of events across all sports, shows, music, product reviews. With over 63 million app downloads so far, SonyLIV is the first amongst its competition to provide original exclusive premium content. As a true pioneer in its space, SonyLIV launched India's first-ever original show exclusively for the online platform earlier this year. With #LoveBytes, it became the country's first digital video-on- demand (VOD) platform to introduce an innovation of this nature. SonyLIV also launched YOLO – You Only Live Once, the first-ever regional language web-series on an OTT platform in India and LIV FIT the first-ever health and wellness segment on an OTT platform in the country. In October 2016, SonyLIV also introduced LIV Kids as its premium content especially designed for children.
The digital platform is a home to over 4000 hours of food content making it the one stop destination for food lovers. Streaming the biggest football tournament of 2018 – FIFA World Cup 2018, SonyLIV is also the preferred online destination for football fans.
1