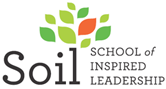 Corporate leaders relive Bhagwad Gita lessons at SOIL's World Leadership Dialogue
Gurgaon, December 07, 2015: The School of Inspired Leadership, (SOIL) will host the World Leadership Dialogue to celebrate Swami Chinamayananda's centenary on 10th-13th December 2015 at Chinmaya Vibhooti Ashram Kolwan, Pune. The World Leadership Dialogue will be a three day learning conference for corporates and individuals to engage in a knowledge and learning session on the teachings of Bhagwad Gita.
Swami Chinmayananda's birth centenary celebration was launched by Prime Minster Narendra Modi by hosting a special function at his home on the saint's birthday on 8th of May 2015. A commemorative coin was released on this occasion that will soon become legal currency. Each center of Chinmaya Mission across the country/ world is hosting unique programs to honor the great teacher and share his wisdom with people all over the world.
During his life, from 1916 to 1993, Swami Chinmayananda created a world- wide organization with 300 centers, 100 schools with 1 lakh students, old age homes, orphanages, hospitals and rural development centers to serve its Motto of 'Maximum Happiness to Maximum People for Maximum Time' by spreading the wisdom of Vedanta to millions of people all over the world.
Swami Tejomayananda, the World Wide Head of Chinmaya Mission has entrusted his faith in The School of Inspired Leadership (SOIL) with the responsibility of organizing this unique event called the 'World Leadership Dialogue'. As Swami Chinmayananda delivered his first discourse at the Ganesha Temple at Rasta Peth in Pune in 1951, therefore Pune is an appropriate venue to host World Leadership Dialogue in honoring the memories of the Swami. This unique gathering of over 400 people from all over the world will explore how the teachings of the Bhagwad Gita could be applied to provide better leadership in Government, Business, Education, Media and NGOs.
Each day of the conference will host a dialogue in small groups using the unique 'Open space technology' and every evening will be led by performances of classical dance, devotional music and theatre to depict the wisdom of the Gita. A galaxy of speakers such as Shri Najeeb Jung, the Lt Governor of Delhi, Shri Ajay Piramal, Chairman, Piramal Group, Shri Piyush Goyal, Minister of State with Independent Charge for Power, Coal and New & Renewable Energy, Govt. of India, Anil Sachdev, Founder & CEO, School of Inspired Leadership, Padma Bhushan, David Frawley (Pandit Vamdev ji), President, American Vedic Institute, Dharm Bhawuk, University of Hawaii, Dr Debashish Chatterjee, IIM Lucknow, Rajiv Dubey, President, Mahindras, Dr. R. Raj Singh, Professor of Philosophy, Brock University, Anshu Gupta, CEO, Goonj, Swami Ishwarananda, Director (West), Chinmaya Mission, Swami Chidrupananda, Director (North), All India Chinmaya Yuva Kendra, Arun Wakhlu, Chairman, Pragati Leadership Institute, Manoj Kumar, CEO, Naandi Foundation, Swami Tejomayananda, Worldwide Head Chinmaya Mission, Swami Nikhilananda, Regional Head, Chinmaya Mission, Swamini Vimlananda, Head, CCMT Education Cell, Swami Advayananda, President, Chinmaya International Foundation, Padma Shree Dr. Kshama Metre, National Director – CORD, Valsa Nair, Secretary, Tourism & Culture, Government of Maharashtra, Indira Parikh, Founder, Flame, Swami Advayananda, President, Chinmaya International Foundation, S Ramnarayan, Professor, Indian School of Business, Subhanu Saxena, CEO, Cipla Pharmaceuticals, Dr. Snehal Shah, Former Chair, School of Inspired Leadership, Management Advisor & Researcher Ravi Chaudhry, Author: Quest for Exceptional Leadership & Chairman, CeNext Consulting Group, India, D. Swaminathan, Manipal Health Services, Anne Stadler, Community Organiser & Winner of 3 Emmy Awards, Jujhar Singh, Senior Executive, Producer & Anchor,  News X Channel, Prof. Himanshu Rai, Dean, MISB Bocconi, Swami Swaroopananda, Regional Head, Chinmaya Mission UK, Australia & Far East, Vishnu Karthik, Associate Director, The Heritage Schools, Dr. Ithamar Theodor, Director, University of Haifa, Department of Asian Studies, Dr Charles Chow, Lecturer, TUM Asia, Padma Bhushan, Dr. M.B. Athreya, Author, Educationist, Management advisor are addressing this event.
Speaking on the announcement Mr. Anil Sachdev, founder and CEO of SOIL said, "We are privileged to be the host of the World Leadership Dialogue in Pune. Swami ji's teachings transform our vision to discover the true purpose of our lives, help us to build strong character, develop our competence to think holistically & innovatively. We at SOIL have inculcated Swami Ji's teachings and believe that they make us realize our 'gifts' & our 'calling', teach us to leverage our strengths towards our purpose and above all, enable us to discover and realize our potential as 'Inspired Leaders' in all the roles that we perform. We look forward towards an inspiring and enlightening engagement at the event."
SOIL, School of Inspired Leadership
School of Inspired Leadership (SOIL) is a break through innovation in "Higher Education" that aims to build leaders with character, competence and enthusiasm. It was co-created by a team of thoughtful business leaders and companies that believe that 'conscious' businesses can contribute to making our world 'better.
To accomplish this SOIL- Nurtures Character through the practice of its values through rituals and symbols (like Morning Circle, Himalayan Retreats, Appreciative Inquiry, working on Social Innovation, Yoga, Simulation through theatre etc.)
SOIL Builds Competence by focusing on whole systems thinking; designing and delivering a future ready curriculum; leveraging teaching methods and spaces that deploy multiple intelligences; providing opportunity for one to one mentoring by seasoned leaders and internship projects. SOIL believes in generating enthusiasm by providing the environment and facilitation to enable students to define their purpose, identify their gifts and learn to leverage their strengths towards their calling.
For more information visit: http://www.soilindia.net/