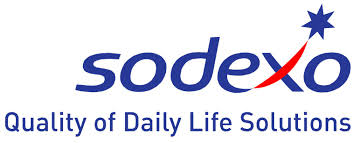 Leading HR consultancy firm Aon Hewitt recognizes Sodexo India On-site Services in newly launched program to measure and certify employer excellence
Bangalore, December 2014 – Sodexo India On-site Services, world leader in Quality of Life services, is proud to be among the first entities to be certified by the Aon Hewitt Best Employer Program.
This program compares organizations to identify those that strive to create competitive advantage through their people and become employers of choice. It recognizes organizations that are driving high employee engagement, effective leadership, high performance culture and a compelling employer brand strategy. The methodology is based on over 20 years of employee research experience at Aon Hewitt, including more than 10 years of local Best Employer Studies.
Sodexo India On-site Services has been recognized as an Aon Hewitt Certified Best Employer based on the opinions of their 40,000 employees, measured against standards from the Aon Hewitt global employee engagement database.
Commenting on this feat, Sunil Nayak, CEO, Sodexo India On-site Services said, "Sodexo is and always has been a people company. In India, Sodexo has more than 40,000 employees and I say this with great pride that they are the true pillars of our business. As the leader in Quality of Life services, we naturally understand that the engagement of our employees is central to our mission and a driver of performance, both for Sodexo and our clients."
Sodexo believes in creating a rewarding career for its employees and has a robust learning and development framework to help employees build skills and competencies that can support their career progression. Over the years, the company has a number of success stories on how they have nurtured employees to grow from unskilled roles to leadership positions.
Sodexo's 40,000 employee base comes from all strata of society and it is definitely a challenge to keep all the employees motivated to deliver the best services to our clients. Therefore, Quality of Life of employees is core to the success of Sodexo's business. In line with this underlying principle, Sodexo not only runs various recognition programs to motivate and engage its workforce but also promotes emotional wellbeing of its employees and their families through an Employee Assistance Program.
A crucial part of Sodexo's mission in India is to support the local communities by investing in imparting skills to increase employability in the country. This year alone, the company has been instrumental in recruiting more than 27,000 employees through their various talent acquisition strategies.
Being true to its values of Team Spirit, Service Spirit and Spirit of Progress, Sodexo continues to keep its employees engaged and happy and in turn helping them deliver the best Quality of Life Services to our clients.
About Sodexo
Founded in 1966 in Marseille by Pierre Bellon, Sodexo is the global leader in services that improve Quality of Life, an essential factor in individual and organizational performance. Operating in 80 countries, Sodexo serves 75 million consumers each day through its unique combination of On-site Services, Benefits and Rewards Services and Personal and Home Services. Through its more than 100 services, Sodexo provides clients an integrated offering developed over more than 45 years of experience: from reception, maintenance and cleaning, to foodservices and facilities and equipment management; from Meal Pass, Gift Pass and Mobility Pass benefits for employees to in-home assistance and concierge services. Sodexo's success and performance are founded on its independence, its business and financial model and its ability to continuously develop and engage its 428,000 employees throughout the world.
Sodexo in India  
Sodexo India On-site Services is a leading provider of services that impact the Quality of Life of clients and their employees in the corporate segment and remote sites, patients and visitors in the healthcare segment, and students and faculty in the education segment. Sodexo is considered a strategic partner to its clients and delivers more than 40 different food and facilities management solutions across 1100+ sites, through its 40,000 employees who touch the lives of 800,000 consumers daily.
Sodexo Benefits and Rewards Services launched operations in 1997. Market leader by far, Sodexo Benefits and Rewards Services delivers solutions through Employee Benefits and Incentives & Recognition services, including Meal Pass, electronic Meal Card, Gift Pass and Say Reward.
Key Figures(as of August 31, 2014)

Sodexo worldwide

18 billion euro consolidated revenue

419 000 employees

18th largest employer worldwide

80 countries

32 700 sites

75 million consumers served daily

12.3 billion euro in market capitalization (as of Nov 12, 2014)

 

Sodexo in India – On-site Services

40,000 employees

800,000 consumers served daily

400+ clients

1100+ sites

Sodexo in India – Benefits & Rewards Services

 

400 employees

3 million beneficiaries

10,000 corporates

25,000 affiliates across 1,400 cities