August 2nd, 2018, New Delhi – SIS today announced a strategic partnership with SLV Security Services (SLV), headquartered in Gurgaon, whereby it would take a 51% stake in SLV.
This is the first strategic transaction for SIS since its IPO. Last year, the company had notified the stock market about its Rs1000 crore acquisition / investment corpus.
Founded by Mr. Vishal Swara and Mr. Shyam Swara, SLV was incorporated in 1986.  SLV provides security services, electronic surveillance, event security/ management and security consulting services. The business currently generates over Rs240 crores in revenues with a majority of the revenues coming from the NCR region. The company has over 650 customers and operates 1,575 sites.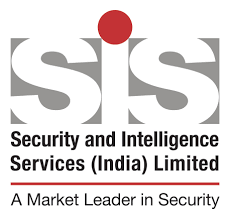 The Indian Security Market is estimated be worth 70,000 crores and is growing at 20% per annum as per a Frost & Sullivan Report. The Gurgaon-NCR market, however, is growing at a faster clip with concentration of economic activity, residential developments and infrastructure spend by Central & State governments. SIS has been looking to consolidate its market share in key geographies like these with an objective to emerge as India's largest security services provider.
Through this strategic partnership, the SIS – SLV combine shall secure the highest market share in Gurgaon – NCR market.
SIS also launched its first B2C service in Gurgaon in 2017, under the brand vProtect which is a Home Alarms, Monitoring and Response solution. The SLV partnership is also expected to offer valuable synergies in targeting the residential market in Gurgaon.
The founder, Mr. Vishal Swara, will continue to drive SLV's growth as the Managing Director.  He will be responsible for day to day management of SLV and also determining strategic direction of the business together with the Board of SLV.   Over the next few years, SIS will increase its shareholding in SLV in the mutually agreed manner.
Mr. Swara on this partnership said "SLV has been a well-recognized name in security services space with several marquee clients being served over the last many years.  With the strategic partnership with SIS, we will enhance our ability to service existing clients through new solutions as well as increase our presence with new customers and geographies.  Together, we believe that we can achieve a higher growth rate and capture a larger share of the huge security market in India"
Group Managing Director, SIS Group, Mr. Rituraj Sinha, commenting on the acquisition said "SLV is a well recognised brand with a strong franchise in the NCR region and several blue chip clientele. We are glad to have SLV in the SIS Group and we look forward to leveraging on our partnership to become a much more dominant player in the region and take us closer to our goal of being the No. 1 security services company in India. Our M&A strategy is focussed on becoming the leader in key micro markets and NCR market is one of them."
KPMG acted as the transaction advisor to SLV for this strategic partnership.