(Stockholm, 9 October 2020) SIPRI would like to congratulate the World Food Programme (WFP) on being awarded the 2020 Nobel Peace Prize.
According to the Nobel Committee, the motivation for the prize was 'for its efforts to combat hunger, for its contribution to bettering conditions for peace in conflict-affected areas and for acting as a driving force in efforts to prevent the use of hunger as a weapon of war and conflict.'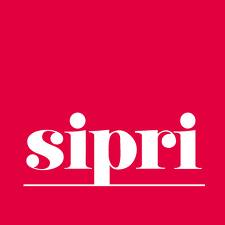 'I think this is a very well-judged choice. Food security is foundational to human security, and the World Food Programme is out there on the front line in many countries caught up in conflict,' says Dan Smith, SIPRI Director. 'The WFP knows that it can and should make an important contribution to the prospects for peace, and it takes understanding how it can do that very seriously—that is what we focus on in the knowledge partnership SIPRI has with them.'
The United Nations WFP was created in 1961. It delivers food assistance in emergencies and works with communities to improve nutrition and build resilience. The majority of its work is in conflict-affected countries where people are three times more likely to be undernourished than those living in countries without conflict.
'After years of progress, world hunger is growing again, due primarily to the rising number of conflicts and climate change. The COVID-19 pandemic also threatens to have massive and disruptive effects on food security. We simply cannot meet these challenges without international cooperation and without multilateral institutions like the World Food Programme.'

About the World Food Programme partnership with SIPRI
Established in 2018, the knowledge partnership between SIPRI and the WFP seeks to improve understanding of the relationship between food, security, stability and peace. The partnership aims to assess how and how far the WFP's programming contributes to improving the prospects for peace, while at the same time asking whether that programming has any unwanted negative effects.
Stockholm International Peace Research Institute (SIPRI)
SIPRI is an independent international institute dedicated to research into conflict, armaments, arms control and disarmament. Established in 1966, SIPRI provides data, analysis and recommendations, based on open sources, to policymakers, researchers, media and the interested public.
2