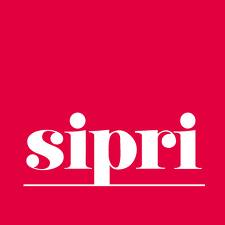 (Stockholm, 9 October 2015) SIPRI warmly congratulates the Tunisian National Dialogue Quartet on being awarded the 2015 Nobel Peace Prize.

As an institute that collaborates with civil society in peace processes, the Stockholm International Peace Research Institute (SIPRI) acknowledges the Quartet's key contribution to establishing an alternative peaceful political process at a time when Tunisia was on the brink of civil war.

'This prize is also a tribute to the crucial role civil society groups play in building peace and a better life for their country,' says SIPRI Director Dan Smith. 'This prize reflects the very best of the Nobel Peace Prize tradition.'
Stockholm International Peace Research Institute (SIPRI)
SIPRI is an independent international institute dedicated to research into conflict, armaments, arms control and disarmament. Established in 1966, SIPRI provides data, analysis and recommendations, based on open sources, to policymakers, researchers, media and the interested public. SIPRI is regularly ranked among the most respected think tanks worldwide.