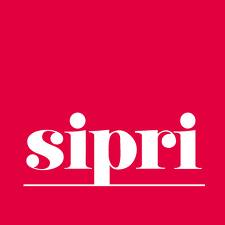 (Stockholm,10 October 2014) SIPRI warmly congratulates Kailash Satyarthi and Malala Yousafzai on being awarded the 2014 Nobel Peace Prize.

In particular, the recognition of Malala Yousafzai's work as an activist for the rights of girls and women to education in Pakistan demonstrates the importance of integrating gender issues into discussions of global security.

'Solutions to complex problems have to involve the engagement of the full spectrum of society, which requires women's participation,' says SIPRI Director Dr Ian Anthony.

'The joint awarding of the prize to Malala and Kailash Satyarthi is also a reminder that South Asia is an area of the world with a multitude of complex security problems that require sustained engagement. The Nobel Committee has drawn attention to the need for balance in resolving these problems.'
Stockholm International Peace Research Institute (SIPRI)
SIPRI is an independent international institute dedicated to research into conflict, armaments, arms control and disarmament. Established in 1966, SIPRI provides data, analysis and recommendations, based on open sources, to policymakers, researchers, media and the interested public. SIPRI is regularly ranked among the most respected think tanks worldwide.