Kolkata event focused on the RISC V education in India
Kolkata, India, August 29th, 2018 – SiFive and Open-Silicon, two global giants of the semiconductor industry announced first of its kind Design Contest in India during the Kolkata leg of the Tech Symposium today. SiFive will collaborate with the best ideas and provide the winners' access to custom CPU IP, design support, and help delivering working samples for the chip. The contest will run from 21st August till 30th November 2018.
The event was attended by academic leaders and dignitaries such as, Partha Pratim Chakrabarti Director, IIT, Kharagpur & Professor CSE, Pallab Dasgupta, Professor, CSE, IIT, Kharagpur, Priyanko Mitra, Senior Analog team Lead, Sankalp Semiconductor, Tarun Kanti Bhattacharya, Professor, ECE, IIT, Kharagpur Kunal Ghosh, Director & Co-Founder, VSD, Anagha Ghosh, Business Head & Co-Founder, VSD, along with RISCV pioneers like Dr. Shafy Eltoukhy, SVP of Operations and GM of SoC Division, SiFive, Dr. Yunsup Lee, Co-Founder and CTO of SiFive, and Huzefa Cutlerywala, MD of Open-Silicon India.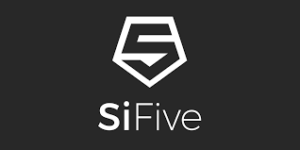 RISC-V, an open instruction set architecture has stirred a revolution in the industry and is rapidly increasing its ecosystem. It is being preferred by leading system, chip design organizations, several start-ups and governments around the world. The tech symposium in Kolkata enabled industry experts, students and engineers to share their thoughts on RISC-V ecosystem, RISCV based curriculum   and embedded system sectors among others. The esteemed speakers used the platform to discuss the nuances of standardization of RISC-V ISA for all computing devices. The speakers also provided impetus on "The Role of AI in Chip Design", " Formal Methods Research for Hardware Verification" and "Challenges of High Frequency Circuit Design".
"India is home to some of best research and educational institutions in the world," said Yunsup Lee, Co-Founder and CTO of SiFive. "We are honored to host presentations from the academic luminaries who are on the frontlines of innovation and research in the areas of AI, hardware verification, circuit design and more."
About Open-Silicon: Open-Silicon, a SiFive Company is a semiconductor solutions company founded in 2003 to provide traditional ASIC design, derivative and platform custom SoCs, and deliver fully tested silicon and platforms. Open-Silicon's OpenMODEL™ is the semiconductor industry's first end-to-end custom SoC development solution to select best-in-class technology from the open market and apply it through an engineering process focused on three goals: low total cost of ownership, high schedule predictability, and high reliability. The company has successfully completed 300+ designs and shipped over 135 million custom SoCs/ASICs to date. Link: https://www.open-silicon.com/
About SiFive: : SiFive is the leading provider of market-ready processor core IP based on the RISC-V instruction set architecture. Led by a team of industry veterans and founded by the inventors of RISC-V, SiFive helps SoC designers reduce time-to-market and realize cost savings with customized, open-architecture processor cores, and democratizes access to optimized silicon by enabling system designers to build customized RISC-V based semiconductors. SiFive is located in Silicon Valley and has venture backing from Sutter Hill Ventures, Spark Capital, Osage University Partners, Intel Capital and Chengwei Capital, along with strategic partners Huami, SK Telecom and Western Digital. For more information, visit www.sifive.com.