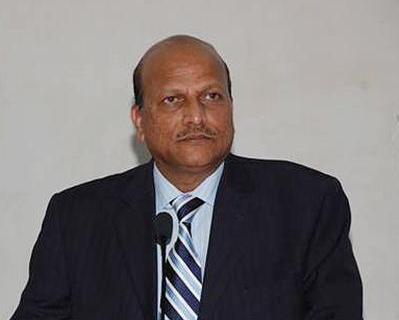 Mumbai, 17 August, 2015: Shri Kishor Piraji Kharat has assumed charge as Managing Director & CEO of IDBI Bank with effect from August 14, 2015. Prior to the current assignment, Shri Kharat was posted as Executive Director, Union Bank of India. Shri Kharat is a graduate in commerce and Law and is a Certified Associate of the Indian Institute of Bankers. He also holds an Executive Diploma in Management.  Preceding to Union Bank of India, Shri Kharat had an immensely successful career experience of three decades at Bank of Baroda. Shri Kharat has got varied exposure across various aspects of banking, including credit, International  business, Information technology and general administration in India as well as overseas.
Shri Kharat to his credit has the honour of establishing a foreign subsidiary of Bank of Baroda in Trinidad & Tobago, West Indies and headed the same as Managing Director for more than three years. He was also a founding member of India Trinidad & Tobago Chambers of Commerce & Industry, which fostered trade between the two countries. Shri Kharat, has been a key driver for implementation of major financial inclusion initiatives and has worked closely with RBI as well as Government of India in this regard. Shri Kharat is an avid reader and an admirer of nature.
About the Bank
IDBI Bank is one of the youngest, new generation public sector universal Banks that rides on a cutting edge Core Banking platform with strong service orientation. This enables the Bank to offer personalized banking and financial solutions to its clients, both retail and corporate. IDBI Bank has one of the largest housing loan portfolios amongst PSBs and offers housing loans at base rate to its existing and new customers. The Bank offers very competitive rates to the MSME segment wherein it has different schemes for the specific customer segments. IDBI Bank also has a strong focus on agriculture sector and allied activities through its customized products, competitive pricing and personalized services.