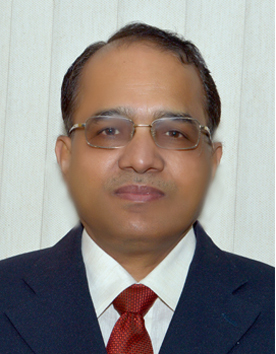 Shri. Alekh C. Rout has been appointed as the Executive Director of Bank of Maharashtra for a period of three years starting March 31, 2017.
He has had a prolific career in banking, spanning 34 years, starting as a Probationary Officer in the State Bank of Hyderabad in 1983. Prior to his appointment at the Bank of Maharashtra, he served as the Chief General Manager of Commercial Banking in the State Bank of Bikaner and Jaipur and has also worked with Sate Bank of Hyderabad and  State Bank of Patiala  in various capacities across the industry. His core competence lies in the areas of corporate credit, commercial banking, human resources and general administration, and has held various important assignments in banking during his tenure.
Shri. Alekh Rout holds a degree of M.Sc. in Physics and an MBA in Finance.