The event brings a weekend of glamour to Bangalore
Bengaluru, 10th October 2017: The Bangalore Times Fashion Week 2017 debuted on 7th & 8th October in the Silicon Valley of India, celebrating some of the biggest names of the fashion industry. The two-day fashion extravaganza saw some of the country's biggest designers showcase their couture collections, as well as top Indian models walking down the runway in the trendiest ensembles.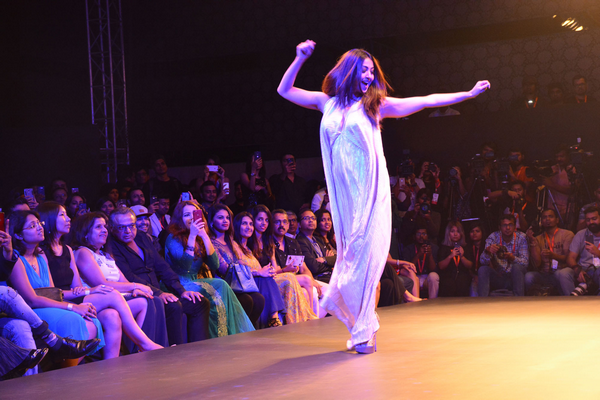 Day one of the fashion week opened with Pria Kataaria Puri's collection, Sassy Diva, followed by Shravan Kummar's Ashtamangalyam collection; and Love Gen by Nandita Mahtani, Dolly Sidhwani and Bhavana Pandey. The night closed on a royal note with PC Jeweller presenting its Rajasthan-inspired collection.  Also, adding to the glitz and glamour of day one, were the showstoppers for the evening – Sridevi, Shruti Hassan, Zoya Afroz, Sana Dua and Ragini Dwivedi.
The Bangalore Times Fashion Week 2017 in its debut edition played host to renowned fashion labels and designers alike. Day two of the gala event, witnessed collections; Black Wedding by Thomas Abraham of IDeA Design House, affordable wedding range -`N Pret' by Neeta Lulla and an exquisite Fall-Winter collection for new-age bride by Narendra Kumar. Bengaluru-based acclaimed designer, Manoviraj Khosla, showcased the collection – 'The Indian Rockstar,' an amalgamation of Indian and western silhouettes. Adding to the glitz, showstoppers for the day were Saina Nehwal, Aindrita Ray among others.
The 2-day fashion show was an extravagant affair with labels, designers, models and celebrities strutting their best. While the emsembles were the highlight of the gala, even the ramp had a regal look to it with crystal chandeliers being an integral part of the set-up to make the stage appear like a royal darbar.
Speaking about his collection at the show, Balram Balram Garg, MD, PC Jeweller, says, "We are extremely proud to be a part of Bangalore Times Fashion Week, where we showcased our contemporary designer collection, Swarn Dharohar, with Bollywood actress Sridevi walking the ramp for us."
Speaking on the occasion, Rohit Gopakumar, COO, Optimal Media Solutions – Times Group Company said ''Bengaluru has seen unprecedented growth as a city. A small city metamorphosing into a metropolis at breakneck speed. From being a holiday destination, to an IT hub. The population now is an eclectic mix represented by people from all across India and abroad. This influx of professionals has helped Bengaluru evolve in every vertical you can speak of, bisibelle-baath to TexMex in food, or from Mysore Silks to Louis Vuitton in fashion, Bangalore Times has been witness to this ever-evolving city. Fashion being one of the first influences in changing lifestyles, Bangalore Times has always been a path breaker in curating content on trends, styles and opinion makers of this industry. Hence, owning up fashion in its physical form through an event like Bangalore Times Fashion Week was a natural evolution for us. And what a spectacular weekend it has been setting a benchmark in Fashion events which happen in this city. We thank all our partners and designers who believed in our ability to execute a fantastic event. The team worked day and night to put this weekend together and kudos to them for pulling off a classic event which has become the talk in fashion circles. The ramp came alive with colour, art, tradition, and of course, a heavy dose of style. With an overwhelming response from the audience and media alike, we are all geared up for the second edition of Bangalore Times Fashion Week coming your way very soon!''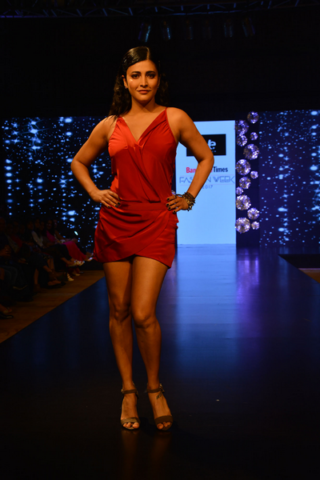 About OMS
Optimal Media Solutions (OMS), a Times Group Company, functions to understand and execute contextual PR primarily across entertainment and lifestyle categories & to enhance brand image among its desired Target Group. OMS provides strategic planned communication to aid a brand's marketing objective throughout its lifecycle in a powerful manner that has huge impact & greater recall by package-customization to cater to specific client needs. OMS caters to the clients' promotional and communication needs by covering events, promotions, parties, campaigns, product launches, product information and entertainment arena. OMS has ventured into various flagship IPS – Times Fashion Week, Times Retail Icons, Times Fresh Face, Times Food Awards, Miss India and each IP has been a huge success in generating content and establishing brand connect.