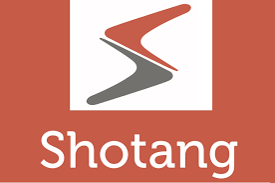 New Delhi, July 15, 2016: Bengaluru based B2B online marketplace, Shotang is on a rapid growth path, after securing its Series A round of funding from Exfinity Venture Partners and Unitus Impact Livelihood Fund. Setting out with the vision to expanding into top 10 Indian metro cities, the on-cloud B2B marketplace for retailers, has widened its advisory board, roping in Sameer Garde, who has previously served as President and MD of Dell India, along with handling leadership positions at Samsung India and Phillips.
As part of the advisory board for Shotang, Garde would be sharing space with Sanjay Anandaram, who has been part of the advisory board at Shotang for over 3 years now. With over 25 years of experience in entrepreneurship, mentorship, angel and venture investment and advisory, Sanjay has significantly contributed towards working closely and advising the founding team at Shotang.
"It is reaffirming to have Sameer Garde join our advisory board. We look forward to gain from his expansive experience, whilst utilizing his counsel to best build the business at Shotang. We value senior counsel and thought leadership tremendously, as has been demonstrated in the way we have benefited from our association with Sanjay in the past. We hope to build on that further with Sameer as well going forward." commented Anish Basu Roy, Co-Founder & CEO, Shotang.
Sharing his thoughts on the appointment, Sameer Garde, Advisory Board of Shotang said, "It is exciting to be part of the entrepreneurial space today. I am looking forward to my association with Shotang and helping them accelerate their growth. They have already demonstrated significant potential with the kind of business traction they have and the uniqueness of their business model."
About Shotang
Bengaluru-based on-cloud marketplace, Shotang, was incepted in May 2013 with the mission to revolutionize the many processes involved in traditional retail distribution channels. By aggregating distributors and consumer brands, it seeks to provide opportunities for companies to enhance their productivity and build a robust network. The company aims to play a crucial role in scaling-up operations for the industry that's pegged at 630 billion USD and has 15 million retailers and empower all three stakeholders in the retail distribution system – distributors, retailers and manufactures.. Being an open marketplace, Shotang will help manufacturers with rapid market access. Retailers, on the other hand, stand to benefit from easy access to more suppliers, more products, better prices and structured credit. In short, it's a win-win for all.
Shotang was selected as one of the Top 10 early stage start-ups by TiE, Bengaluru under its flagship programme titled Anthah Prerana. Last year, Shotang was also chosen to be a part of Microsoft Ventures' accelerator programme for scale-up companies. The company's future plans include aggressive expansion across 10 Indian cities apart from establishing a strong presence across 4-5 top product categories.
For further details, please visit: https://www.shotang.com/