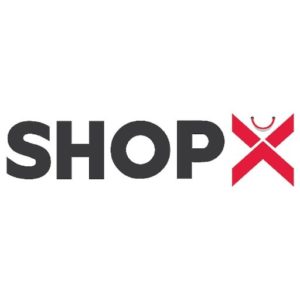 Bangalore, April 17, 2017 – ShopX, India's fastest growing digital offline platform that powers small retailers in India, today announced the appointment of Kirti Varun to head its Product Management function. Kirti brings together a decade of professional experience across e-commerce product management, strategy consulting and operations in leading global and Indian organizations. He joins ShopX as Vice President of Product Management, and will be a part of ShopX's leadership team. He will work closely with the ShopX co-founders Amit Sharma (CEO) and Apoorva Jois (COO) to help ShopX achieve its mission of organizing commerce in India through technology to make it accessible and valuable to everyone.
Prior to ShopX, Kirti was a Principal Product Manager with Amazon India, where he was responsible for building India-specific product innovations to improve key customer inputs such as Pricing, Inventory, Affordability and Selection. Previously, he was a Senior Engagement Manager with McKinsey & Company, where he led client engagements across multiple sectors and functions. He also played a pivotal role in building the Digital Banking practice for McKinsey in India. Kirti earlier handled multiple roles in Operations and Project Management at ITC Limited, where he led breakthrough innovation projects using Lean and Six Sigma methodologies to improve quality & productivity, and reduce cost of operations.
Commenting on this new development, Mr. Amit Sharma, CEO of ShopX said, "This is an exciting time for ShopX as we are scaling up our retailer base rapidly with a sharp focus on unit economics and profitability. With our digital offline model, we have been able to offer a wide range of products across categories through our 45,000 plus retailer network. Kirti brings together rich general management and product management experience, and will play a pivotal role in executing ShopX's mission of making commerce accessible and valuable for everyone."
Mr. Kirti Varun, Vice President & Head of Product, ShopX said, "While e-commerce in India has solved customer problems in terms of access and convenience in shopping for a large selection of products, its reach has been limited only to 45-50 mn customers in tier I and II cities. There is a large and untapped opportunity of making e-commerce accessible and valuable to the next 600 mn middle-income Indians. Building a scalable and viable business to tap into this opportunity requires significant innovation across every aspect of the business model ranging from front-end shopping experience to back-end supply chain and logistics. ShopX is innovating rapidly to build a viable business in this space, and I'm excited to join them in this journey."
ShopX is backed by strategic investor Nandan Nilekani, and mentors Jagdish Kini [ex- CEO, Airtel (South Region), Managing Director, Gillette India], and Pramod Varma [earlier: Chief Architect, UIDAI Aadhar Project, CTO Sterling Commerce]. Within 18 months of launch, ShopX has empowered 45,000 small retailers in 230 towns across 10 states in the South and West of India; serving more than 3 million customers, making it one of the fastest growing companies in the country. ShopX aims to provide the 600-million middle-income population in India (as against the current 50 million active internet buyer base) access to e-commerce through its retailer network.
About ShopX:
Bangalore-based ShopX is India's fastest growing digital offline platform, and provides retailers across India significant benefits. ShopX's proprietary technology, when partnered with a retailer, transforms the retailer into a technology-enabled platform that allows him to service his many customers in more engaging ways. The Retailer has access to new products, new services, and platform services (like credit, payments and loyalty). With this approach, the Company is helping to expand the overall addressable digital commerce market size significantly.
1