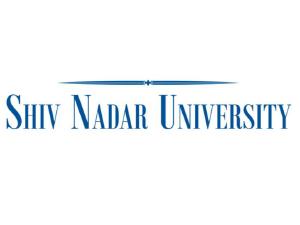 Kolkata, 4th June 2014 – SNU has selected Pearson VUE, the global leader in computer based testing, to develop its computer-based admissions testing programme, the Shiv Nadar University Scholastic Aptitude Test (SNUSAT), and deliver it through Pearson VUE's extensive India network of test centres.
With the ambition of becoming one of India's leading research-led universities, SNU places a strong emphasis on research and multidisciplinary learning. To realise this vision SNU sought a customised, statistically valid, fair and reliable admissions test to further improve the likelihood of candidate success. Using Pearson VUE's psychometrics and content development teams, the new test will employ a broader range of aptitude questions to better measure candidate suitability.
Dr. Nikhil Sinha, Vice- Chancellor, SNU, said: "School grades are of course extremely important but as we offer a mix of programmes we want to be confident, with the support of a world-class aptitude test, that the students have the right mix of knowledge, behaviour and intelligence to succeed on our programmes.  We are looking forward to working with Pearson VUE in developing the new test, accessible nationwide, which will help us to better match more candidates with the potential to success at our institution."
Bob Whelan, President and CEO, Pearson VUE, said: "We are seeing a growing appetite for robust, statistically valid testing across India's leading organisations, and we are pleased to continue sharing international best practices in both test development and test delivery. We are proud to be supporting SNU in both improving its existing admissions process and in turn, growing its candidate base."
Pearson VUE has started to administer the existing test which launched this year.
 About Pearson VUE
Pearson VUE ( www.pearsonvue.com ) is the global leader in computer-based testing for information technology, academic, government and professional testing programmes around the world. Pearson VUE provides a full suite of services from test development to data management, and delivers exams through the world's most comprehensive and highly secure network of test centres in more than 175 countries. Pearson VUE is a business of Pearson (NYSE: PSO; LSE: PSON), the world's leading learning company.
About Shiv Nadar University
ShivNadarUniversity is an international, multi-disciplinary research-led university. Its mission is to develop and educate the leaders of tomorrow; to support research, scholarly, and creative endeavors that contribute to the creation of new knowledge; and to create research and teaching programs that tackle the most pressing problems of India and the global community. Located on a 286-acre campus in India's National Capital Region, the University offers undergraduate, post-graduate, and doctoral programs in a range of disciplines in engineering, humanities and social sciences, natural sciences, communication, business, and education. SNU is a private philanthropic institution established by the Shiv Nadar Foundation in 2011 through an act of the State of Uttar Pradesh.