Initiative presents family offers and discounts up to 50 per cent
Activities include handicrafts, movies and children programs
Discounted meal offers upon purchasing entrance tickets
July 30, 2017 – As a part of the ongoing 'Sharjah Summer' campaign, Sharjah Commerce and Tourism Development Authority (SCTDA) has revealed the exciting new activities and promotions, including water-based and family oriented events, at the Al Majaz and Al Qasba Waterfront in Sharjah. This falls in line with "Sharjah Tourism Vision 2021", which aims at positioning the emirate as a leading local, regional and global tourist destination.
According to the SCTDA, the 'Sharjah Summer' campaign is a unique initiative focused on throwing the spotlight on the emirate's tourism potential, which includes must-see places, major exciting events and highly attractive promotional activities–all developed and designed to position Sharjah as a highly preferred tourism haven. In addition, the campaign also aims to offer a unique experience to tourists and visitors.
H.E. Khalid Jasim Al Midfa, Chairman of SCTDA, said: "Launching of the new activities during 'Sharjah Summer' Campaign and adding that the planned set of events and programs have been designed to give a positive vibe for families, especially children, in a bid to attract more visitors and tourists to the emirate. The campaign has been implemented to further reinforce efforts in achieving SCTDA's vision by attracting more than 10 million visitors by 2021 and strengthening its reputation as an ideal family destination."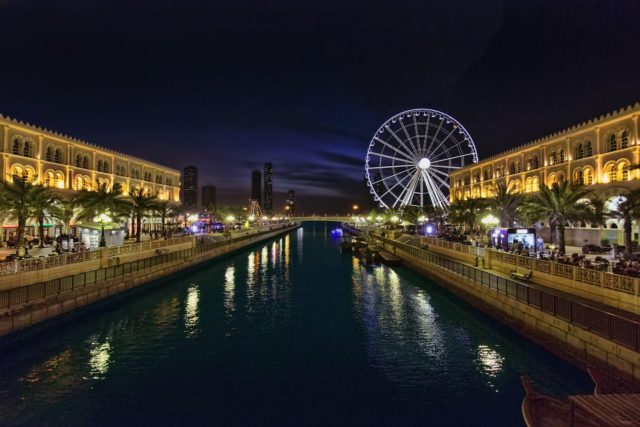 Visitors can avail of key discounts of up to 20 to 50 per cent on meals upon purchase of their entrance tickets.  Some of the attractions to look out for at the area are a splash park, pirate village, kids' movie nights, food and beverage stalls, memorial room, an arts & crafts workshop, face painting sessions, treasure hunt, live water shows for children and many other exciting offerings. Meanwhile, Al Qasba Waterfront area will be showcasing highly entertaining games, promotions, arts & crafts workshops, free kids' movies and more.
The inaugural edition of the Sharjah Summer campaign was launched on June 27 and features events, educational & creative programs and workshops that aim to attract residents and tourists. The campaign will continue until September 8, 2017.
1