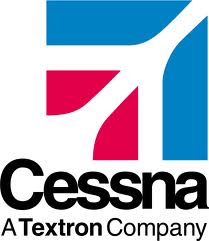 WICHITA, Kan., June 12, 2014 – For the first time in the event's 27-year history, the Citation Special Olympics Airlift will include Beechcraft owners alongside Cessna Citation operators flying roughly 700 athletes from across the country to compete in the 2014 Special Olympics USA Games in New Jersey. The Airlift, the seventh such quadrennial effort, is sponsored and managed by the companies of Textron Aviation Inc., a subsidiary of Textron Inc. (NYSE:TXT).
More than 100 owners and operators have donated their aircraft, along with pilots and fuel, to transport athletes and coaches from 28 departure locations in 22 states to Trenton-Mercer Airport (TTN) in New Jersey on June 14. The aircraft will return to TTN on June 21 to take the athletes home after the week-long USA Games. As part of the Airlift, an airplane will land or take off at TTN as often as every three to four minutes beginning at 8:30 a.m. EDT on both Saturdays.
"The Citation Special Olympics Airlift is an inspiring display of the spirit of the general aviation community," said Kriya Shortt, senior vice president, Sales and Marketing. "We are proud to play a role in this event that happens only because of the unwavering support of Citation and Beechcraft King Air customers. Our customers and employees truly enjoy the opportunity to make a difference in the lives of the athletes and their families."
More than two years of planning have gone into this effort by hundreds of individuals at Cessna, the Federal Aviation Administration, Trenton-Mercer Airport, partnering aviation companies across the country, and volunteers from the Trenton business community and the Special Olympics organization.
"The Citation Special Olympics Airlift represents a truly rare opportunity for those in aviation and for Special Olympics athletes," said Bob Gobrecht, president of Special Olympics North America. "By not having to expend funds on commercial transportation, our programs are able to direct every possible cent toward other expenses related to sending their athletes to the 2014 USA Games. To have the personalized attention and support of Citation and King Air owners and pilots provides tremendous comfort and assistance to our delegations."
Since the first Citation Special Olympics Airlift in 1987, the event has transported nearly 10,000 athletes and coaches from across the U.S.
About Textron Aviation Inc.
Textron Aviation Inc. is the leading general aviation authority and home to the iconic Beechcraft, Cessna and Hawker brands, which account for more than half of all general aviation aircraft flying. The Textron Aviation companies include Cessna Aircraft Company and Beechcraft Corporation, bringing together decades of unmatched experience in designing, building and supporting airplanes. It provides the most versatile and comprehensive general aviation product portfolio in the world through five principal lines of business: business jets, general aviation and special mission turboprop aircraft, high performance piston aircraft, military trainer and defense aircraft, and a complete global customer service organization. Its broad range of products include such best-selling aircraft as Citation and Hawker business jets, King Air and Caravan turboprops and T-6 military trainer aircraft, all of which are backed by the industry's largest global service network. For more information, visit textronaviation.com
About Textron Inc.
Textron Inc. is a multi-industry company that leverages its global network of aircraft, defense, industrial and finance businesses to provide customers with innovative solutions and services. Textron is known around the world for its powerful brands such as Bell Helicopter, Cessna, Beechcraft, Hawker, Jacobsen, Kautex, Lycoming, E-Z-GO, Greenlee, and Textron Systems. For more information visit: www.textron.com