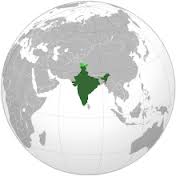 Economic Survey says Services Sector Negotiations at WTO Crucial, Seeks Removing Market Access Barriers and Domestic Regulations
India's dynamic Services Sector clocked double digit growth rate of 10.6 per cent as per the Advance Estimate during the current financial year, as compared to 9.1 per cent in the last fiscal (FY 2013-14). Contributing almost 72.4 per cent of the growth in the GDP, in the year 2013 India had the second fastest growing Services Sector, next only to China. The Economic Survey notes that this Sector accounts for more than half of India's Gross Value Added (GVA) growth and including Construction, a borderline Service, the Services share is 59.6 per cent with a growth rate of 8.1 per cent.

The Services Sector also has the highest share of 54.6 per cent in the Gross Capital Formation (GCF) of Rs. 35.4 lakhs in 2013-14. The growth rate of Services GCF at 3.1 per cent has also been higher than the total GCF growth of 1.4 per cent, offsetting the negative GCF growth in Agriculture, Industry and Manufacturing.

The 10.6 per cent estimated growth in the Services Sector is mainly due to better performance in Financial, Real Estate and Professional Services besides Public Administration, Defence and Other Services. There was also good growth in Trade, Hotels, Transport, Communication and related Services.

The Services Sector also continues to dominate the FDI equity inflows into the country. During 2014-15 (April to November), the FDI inflows into Services grew by 105.8 per cent compared to 22.2 per cent growth in overall FDI inflows.

In the first half of 2014-15, Services exports grew by 3.7 per cent to US $ 75.9 billon while import of Services grew by 5.0 per cent to US $ 39.9 billon, resulting in net Services growth of 2.4 per cent. Net Services has been a major source of financing India's trade deficit in recent years. India's major Services exports in 2013-14 are Computer Services with 45.8 per cent share and Other Business Services making up 18.8 per cent share. However, in the first half of 2014-15 export growth decelerated further for Computer Services and was negative for Other Business Services. But, growth was robust for Travel at 18 per cent with pick up in Foreign Tourist Arrivals.

The Services Sector is also the dominant sector in most states of India with a share of more than 40 per cent in the Gross State Domestic Product in FY 2013-14 except for Arunachal Pradesh and Sikkim. The major Services in most of the states with high share are trade, hotels and restaurants followed by Real Estate, ownership of dwellings and Business Services. In 2013-14, Bihar had the highest Services growth of 17.3 per cent and Uttarkhand the lowest of 5.5 per cent. Bihar has been recording double-digit growth in the Services Sector in the last five years due to high growth in trade, hotels and restaurants.

The Economic Survey identifies Services Sector negotiations at WTO as bearing special significance to India and calls for removing many market access barriers and domestic regulations to realize the full potential of India's Services Sector.