Promoters of illegal TV Boxes convicted of copyright and conspiracy to defraud offences; given jail sentences
HONG KONG, Dec 28, 2017 – (ACN Newswire) – Following Hong Kong Customs' successful raid on suppliers of an illegal TV box service, one box reseller from Apliu Street, Sham Shui Po was convicted of copyright and conspiracy to defraud offences and given a jail sentence of 21 months. Two persons, found to be re-transmitting illegal broadcasts of popular TV channels, were also convicted of copyright and conspiracy to defraud offences and given jail sentences of 21 and 27 months respectively.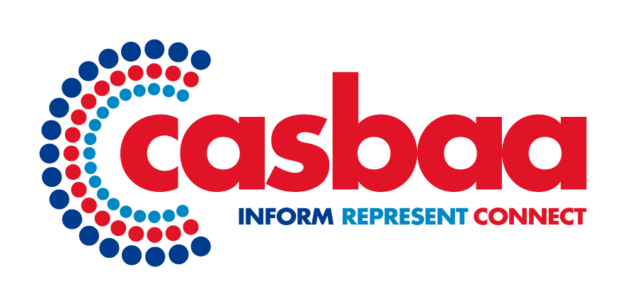 TV boxes which facilitate access to illegal content streams are known as illicit streaming devices (ISDs). This case stemmed from action in 2014 by Hong Kong Customs authorities, who raided four residential premises, a warehouse and a commercial electronics retail outlet, arresting nine people and seizing 38 ISD boxes. The defendants were subsequently charged with violating the anti-circumvention provisions of the Copyright Ordinance (s273C(1)) as well as common law offences of conspiracy to defraud.
The ISDs, branded as the Maige TV Box, were being sold to consumers for $2,200 (including first 12 months subscription) and provided illegal access to hundreds of live TV channels and movies, including channels belonging to PCCW, TVB, BBC, HBO, NBA and many other international channels.
"We congratulate Customs and the Hong Kong Police on the successful outcome of this enforcement action", said John Medeiros, CASBAA Chief Policy Officer. "They uncovered a criminal fact pattern and acted upon it decisively. This type of crime heaps huge illicit profits into the pockets of criminal syndicates behind the manufacture and sale of ISDs, as well as the retransmission of the unauthorised content. Live sports channels, TV series and other premium broadcasting content is being stripped of value by the inundation of ISD boxes which provide illegal access to television programming. We are happy that Customs and the Police are helping to stem that tide."
Neil Gane, the General Manager of the recently launched CASBAA Coalition Against Piracy (CAP), said "ISDs with preloaded applications are readily available in many electronic outlets in Hong Kong with sales teams implying to consumers that the TV channels and movies available on the TV boxes are legal and the 'very cheap' service they sell will last indefinitely. Today's judicial outcome has provided clarification for those who buy and sell ISDs – TV boxes with applications allowing access to illicit TV channels and movies are illegal".
TVB and PCCW, local operators whose content was among those illegally transmitted on the Maige boxes, also saluted the outcome. "The TV industry in Hong Kong has suffered a huge loss of revenue due to ISD piracy for many years", said Desmond Chan, Deputy General Manager (Legal & International Operations) for Television Broadcasts Limited. "This is the first successful case on ISDs in Hong Kong. It should send a deterrent message to those engaged in the illicit ISD business. The TV industry will continue to support the Government's law enforcement actions. We believe that Customs will soon step up their efforts in sweeping the local market and work more closely with overseas law enforcement agencies to crack down on ISD activities".
TVB and PCCW are both members of the CASBAA Coalition Against Piracy (CAP), which also includes other leading video content creators and distributors in Asia including: beIN Asia Pacific, CASBAA, Walt Disney Studios Motion Pictures, FOX Networks Group, HBO Asia, NBCUniversal, Premier League, Turner Asia Pacific, A&E Networks, Astro, BBC Worldwide, Cignal, Media Partners Asia, National Basketball Association (NBA), Singtel, Sony Pictures Television Networks Asia, True Visions, TV5MONDE, and Viacom International Media Networks.
CASBAA urges consumers to acquire their TV content from legal sources, and notes that purchasing and using some TV boxes could engage the consumer in illegal acts, depending on the internal workings of the box. The best guarantee of legality is subscribing to authorised TV services that provide high-quality program signals.
About CASBAA
Established in 1991, CASBAA is the association for digital multichannel TV, content, platforms, advertising and video delivery across a variety of geographic markets throughout the Asia Pacific. CASBAA's members reach over 500 million connections within a regional footprint ranging from China to Australasia, Japan to Pakistan. For more information, visitwww.casbaa.com.