The first foreign bank in India to obtain a wholly-owned subsidiary (WOS) license from the Reserve Bank of India
To expand Indian network with 6 new branches in Delhi, Bangalore, Kolkata, Pune, Ahmedabad & Jaipur by next year
Through India foray, SBM plans to also tap the India-Africa trade corridor
Mumbai, 31st July, 2018: SBM Group, a diversified financial services provider and the third largest listing on the Stock Exchange of Mauritius, today announced its expansion plans for the Indian market.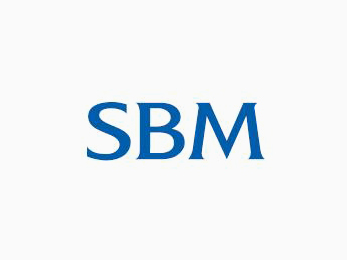 SBM is the first foreign bank in India to obtain a WOS Licence from the Reserve Bank of India. The bank will soon operate as a banking subsidiary of SBM Group in India under the name of SBM Bank (India) Ltd. This new structure will provide more leeway for SBM in its branch expansion strategy.
Established in 1994 in India, SBM currently operates four branches, namely located in Mumbai, Chennai, Hyderabad and Ramachandrapuram. To capture a wider market and increase its customer base, SBM plans to launch six new branches in Delhi, Bangalore, Kolkata, Pune, Ahmedabad and Jaipur by next year. The bank offers a diverse suite of products and services in the Indian market including deposits, advances, NRI Services, treasury products and trade finance services. It plans to revamp its customer base and solutions offering in line with its growth strategy.
Besides establishing a robust domestic franchise in India, SBM expects to capitalize on its geographic network in East Africa and the Indian Ocean region to add value to customers. It is reckoned that there is growing interest in trade and investment along the India-Africa corridor, where SBM can play an important role in financing and structuring.
Speaking at the occasion, Mr. Moses Harding John, CEO, India & East Africa, SBM Holdings Ltd. said, "One of the reasons for SBM to start its international footprint in India is because of the strong links that exist between these two countries with around three-quarters of the Mauritian population being of Indian origin. This is a focused effort by SBM to grow its cross-border banking business and widen physical presence in geographies with untapped growth potential for better customer reach. With domestic expansion programme, SBM will continue to grow outside Mauritius."
About SBM Group:
Established in 1973, SBM has a strong franchise in Mauritius, with a market share of more than 20% in domestic advances and deposits. The Group is also present in Madagascar, India and Kenya.
The Tier 1 capital of SBM Group (SBM Holdings Ltd and its subsidiaries) stood at some USD 600 million as at 31 December 2017. The Group is consistently ranked among the top 1,000 world banks by The Banker magazine, a publication of the Financial Times.
SBM Group proposes a broad range of financial solutions to its clients. In addition to a comprehensive range of banking services, SBM proposes non-banking financial services such as investment banking, private wealth advisory, and stockbroking and asset management. The Group also operates a non-financial cluster for investments.
The Group services its clients through multi-channel capabilities, including branches and counters, ATMs, POS, internet banking, mobile banking, e-commerce portal and call centre, to deliver a seamless customer experience.