Mumbai, October 3, 2016: SBI is India's leading financial institution, which in multiple modes is promoting innovation and collaboration with Fin-tech companies. The wider programme includes ideation, incubation, experimentation and commercialization of new technology driven products and services for the banking sector.
IIT Kharagpur, one of the premier technology institutes of the country and having a number of initiatives and for spotting, incubating, setting and channelizing new technology ideas and start-ups has been taking collaborative steps with industries to further the national cause of "Make in India" and "Start-up India".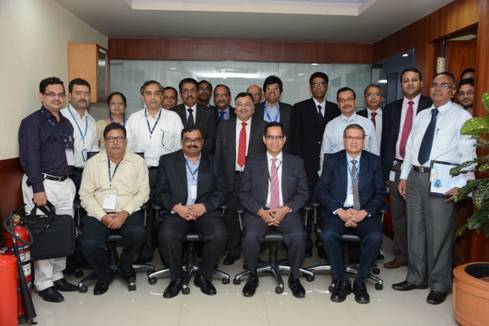 The above institutions of national importance have come together to bring the benefits of synergy and complementing each other's capabilities to take Innovation and Fin-tech for the benefit of Indian citizen.
For this purpose, an MOU was signed between the State Bank of India and IIT Kharagpur at Mumbai on 03rd Oct'2016 delineating broader roadmap of detailed cooperation. The action plan includes collaborative research, Centre of Excellence (CoE) and running proof of concepts in various areas.