New Delhi, February 2016: It's an unsaid fact that the clothes you wear have to be trendy & stylish, so why should your socks be dull & boring all the time? Keeping this thought in mind, Monte Carlo Fashions Ltd recently unveiled 'Summer Solemate' their new socks offering for the spring and summer seasons of 2016.
The collection boasts trendy socks crafted using comfy blend of fibers, keeping in mind that the product not just exhibits style but is also of premium quality.
Collection Highlights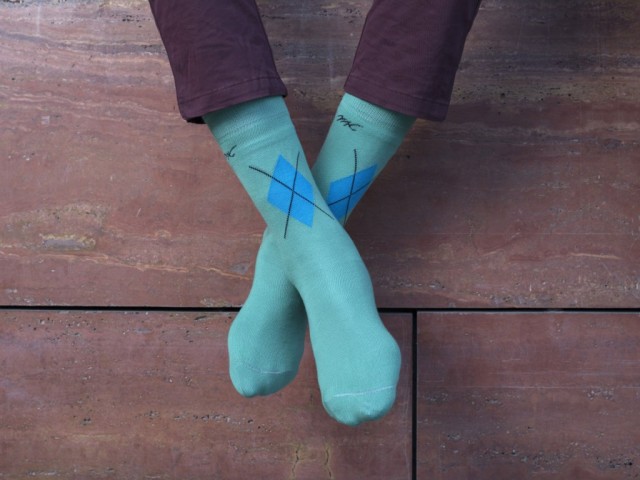 Fashion 'Sole'mate
Unlike the boring neutral socks, the Fashion range is comes in a variety of styles with playfully juxtapose shapes and patterns against a vivid color palette. Crafted using various blends of cotton, this out-of-the-box range will surely be a fun addition to your summers' wardrobe.
Sporty 'Sole'mate
This range is for the sports & fitness enthusiasts.  This version includes a high performance series with natural odour control & moisture management. Crafted using a blend of cotton & Lycra, the Sports range is full of cushioning, ventilation and support
Formal 'Sole'Mate
This range is an assortment of Formal socks, & is based on a palette comprising Pastels & Neutrals with easy patterns like stripes, geometric, etc. These are mercerized cotton socks comes with special features – 'no sag' grip with reinforced toe and heel for better ventilation. Ideal for any formal occasion!
The high summer season brings with it many a style conundrum. Whether with denims, classic suit, sportswear or shorts – socks this year will definitely be the top accessory.  So it's time to unleash your imagination & add a new pair of socks for every occasion!
This collection is available at Monte Carlo's exclusive stores, as well as at more than 1200 Multi Brand Outlets, and online at www.montecarlo.in
ABOUT MONTE CARLO
With the years of enriched experience & expertise, Monte Carlo has successfully established itself as a respectable and ethical player in the apparel industry. It has cemented a stronghold in the garment industry with its huge range of all season clothing. It is one of the few fashion apparel brands that are listed at Bombay Stock Exchange & National Stock Exchange.
Monte Carlo's products reach the end user through different channels like, Exclusive Brand Outlets, Multi Brand Outlets & Large Formats Stores. Currently, Monte Carlo is available through more than 215 Exclusive Brand Outlets & over 1200 Multi Brand Outlets in India and abroad. Monte Carlo has also marked its presence in Dubai, Nepal & Bangladesh with its exclusive outlets. The company's products are also available online now, retailing through its dedicated website www.montecarlo.in and is also available on other leading ecommerce portals such as Jabong, Myntra, Snapdeal, Amazon etc.