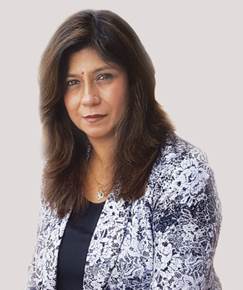 Aloft Bengaluru Cessna Business Park has announced the appointment of Saraswathi Naveen as Hotel Manager. She has over 15 years of experience in managing and leading the Sales & Marketing division and has been associated with Starwood Hotels & Resorts (now Marriott International Inc.) since August 2011. Her expertise lies in developing talent, creating business development plans, sales operational policies and guidelines for maintaining market leadership.
Saraswathi is driven by a never-give-up attitude and has many accolades under her belt. Her earlier projects include stints at Le Meridien, Bangalore where she was designated as Associate Director of Sales, General Manager at Regus Millenia Bangalore and Area Director for all four Regus Business Centres in Bangalore. Prior to moving to Aloft Bengaluru Cessna Park, Saraswathi was the Director of South division leading the Starwood Sales Organization.
Saraswathi is known among industry veterans and team members for her excellent guest management skills and superlative communication. Being a seasoned sales personnel, her convincing abilities and knack to handle challenging situations puts her a notch above the others.
Commenting on her appointment, Saraswathi said, "I am privileged and excited to take on my new role as Hotel Manager of Aloft Bengaluru Cessna Business Park and continue my wonderful journey with Starwood (now Marriott International Inc.). I look forward to working closely with the exceptional team at Aloft towards maintaining highest quality standards and raising the bar of expectations for our guests by providing them with newer and evolved experiences."
Saraswathi holds a Bachelor's degree in Commerce and Masters in Business Administration from Bangalore University. She has also bagged two awards during her tenure as Star Voice Best in Class Leadership Award – 2012 with Starwood Hotels & Resorts and Best Sales Director, Regus 2010.
2