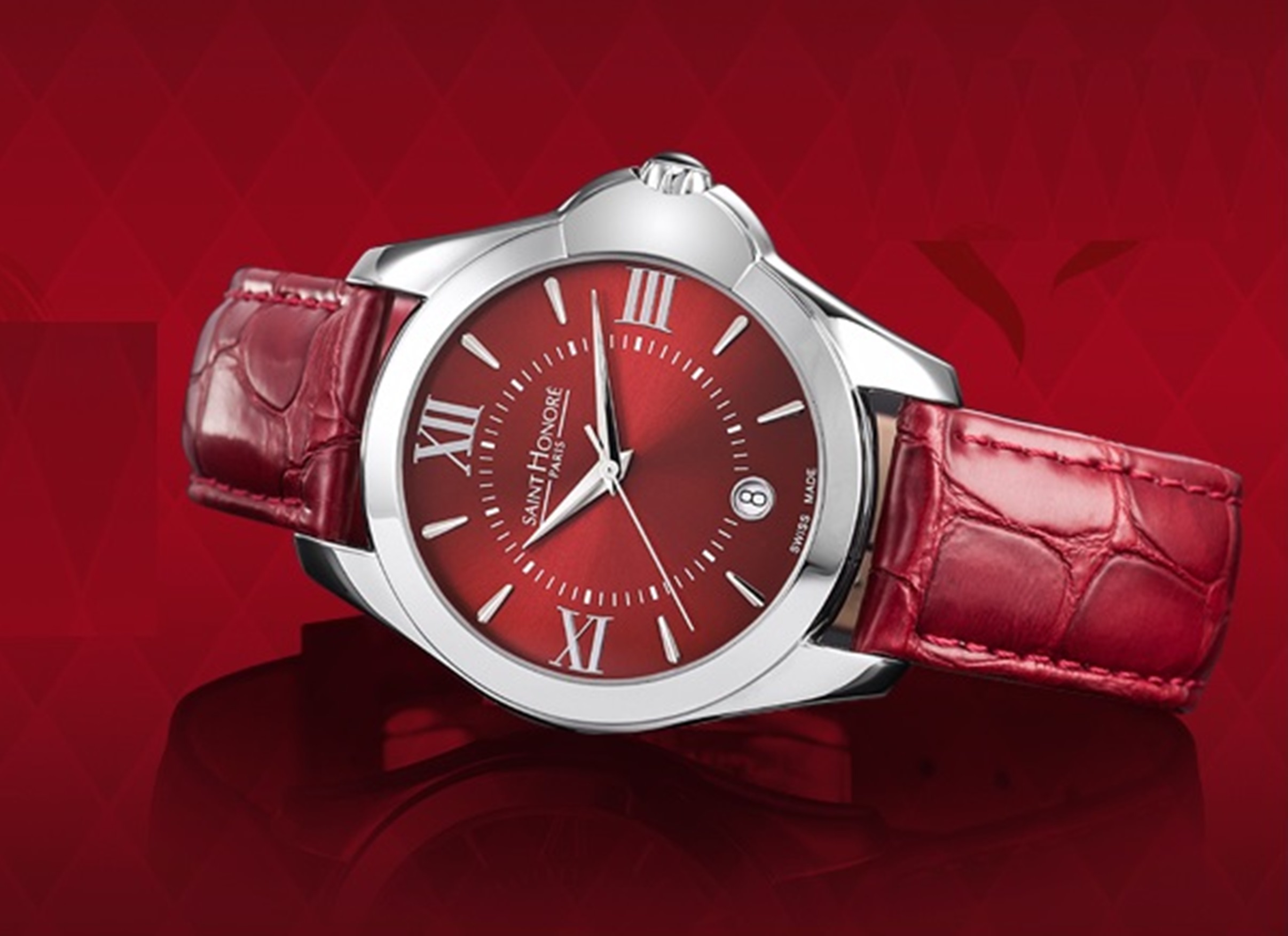 SAINT HONORE, the makers of fine Swiss watches replete with the famous 'Paris Style' presents an exquisite offering to the women of style on Valentine's Day. The Swiss maison unveils the stunningly svelte Coloseo, clad all in red, crafted for the woman with a mind of her own on Valentine's Day.
The Coloseo "Valentine" makes a powerful statement, emblazoned with the colour of passion and love!
Robed entirely in red, from the dial to the strap, this timepiece is seductive and even bewitching, just like Valentine's Day, the day we celebrate love.
"We unveil this special watch as a tribute to the spirit of love and to honour the woman of substance," said Olivier Birault, CEO of SAINT HONORE. "We are glad to be able to offer this exclusive timepiece to the discerning watch lovers of the Middle East region."
The Coloseo is a veritable contemporary icon, being a quartz watch displaying hours, minutes and seconds, in a style that sits well on the wrist of today's consummate woman. Its stylised, modern lines are combined with exquisite detailing such as the black onyx cabochon on the crown, which brings an alluring touch of class to the Coloseo "Valentine".
SAINT HONORE has also thought of women who prefer something more discreet, with its Coloseo "Valentine" featuring a dial and leather strap in matching white, purple, chestnut brown or gold, each shade as desirable as the others.
As a gift to a loved one or to oneself, the new Coloseo "Valentine" is certain to win your heart. The watch is available at select Paris Gallery outlets across the UAE.