NEW DELHI, March 22, 2017: Safe Water Network India (SWN), a not-for-profit organization that has demonstrated leadership in providing affordable, reliable, sustainable, and safe off-grid drinking water solutions, has launched "Water ATM" in the areas that suffer acute groundwater contamination.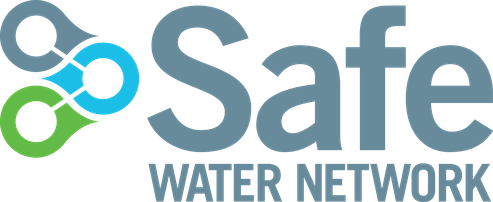 This initiative enables consumers to purchase 20 liters of safe drinking water at any time of the day by swiping their smart cards against the Water ATM in SWN facilitated iJal water station. The stations are connected via cloud-based technology, enabling online analysis of operational parameters and volumes. Further, many of these water stations run on solar energy and electricity, thereby reducing operating costs.
According to Ravi Sewak, Country Director, SWN, "The next step is to move towards digital payments, enabling cashless transactions at the water stations. To begin with, we have collaborated with Medak District to conduct awareness workshops on the Bharat Interface for Money (BHIM) mobile app."
In the run up to World Water Day, SWN conducted these awareness camps in and around its safe water stations in Medak district of Telangana. The drive was supported by SWN and volunteers from Honeywell India, which funds these safe water stations under its corporate social responsibility program. This program is awarded HYSEA CSR Award in 2017.
SWN has set up more than 150 safe water stations in Telangana, across Karimnagar, Adilabad, Warangal Rural, Warangal Urban, Jayashankar, Mahabubabad, Jagtiyal, Peddapalli, Badradri, Mancherial, Suryapet, Khammam, and Nalgonda districts. Safe Water Network has set up 170 safe water stations in Telangana, Bhandara district of Maharashtra and western UP until now.
Vikas Chadha, President, Honeywell India, said, "Through our partnership with SWN, we are providing safe water access to more than two lakh people in Telangana. Honeywell is deeply invested in the region, and our employees are proud to volunteer and continue to add value to the program."
About Safe Water Network
Safe Water Network India has been working alongside communities in Ghana and India since 2009 to establish decentralized and locally-owned community water supply systems that provide affordable, reliable and safe off-grid drinking water. Over the past seven years Safe Water Network India, has established more than 170 iJal safe water stations in the Indian states of Maharashtra, Telangana, and Uttar Pradesh providing access of safe water to over 600,000 beneficiaries. We work along with local governments (Panchayati Raj Institutions) and enable local communities / entrepreneurs by providing training, tools and support to enable financially sustainable iJal stations. The communities buy safe drinking water at nominal rate of Rs 5 / 20L can for walk in consumers. Working with government and other stakeholders, our priority is to document the success of this approach and, working with other entities, reach millions in need of safe water through its broad-scale replication. For more information on Safe Water Network please visit www.safewaternetwork.org
About Honeywell India
Honeywell (www.honeywell.com) is a Fortune 100 software-industrial company that delivers industry specific solutions that include aerospace and automotive products and services; control technologies for buildings, homes, and industry; and performance materials globally. Our technologies help everything from aircraft, cars, homes and buildings, manufacturing plants, supply chains, and workers become more connected to make our world smarter, safer, and more sustainable.  All of Honeywell's global businesses have a strong legacy in India, built over the last eight decades. Honeywell's India commitment is evident in seven state-of-the-art manufacturing and engineering operations, and five global centers of excellence for technology development and innovation. Honeywell employs close to 15,000 people across 50 locations including Bangalore, Chennai, Delhi, Gurgaon, Hyderabad, Madurai, Pune and Vadodara. For additional information on Honeywell India, please visit https://honeywell.com/country/in/