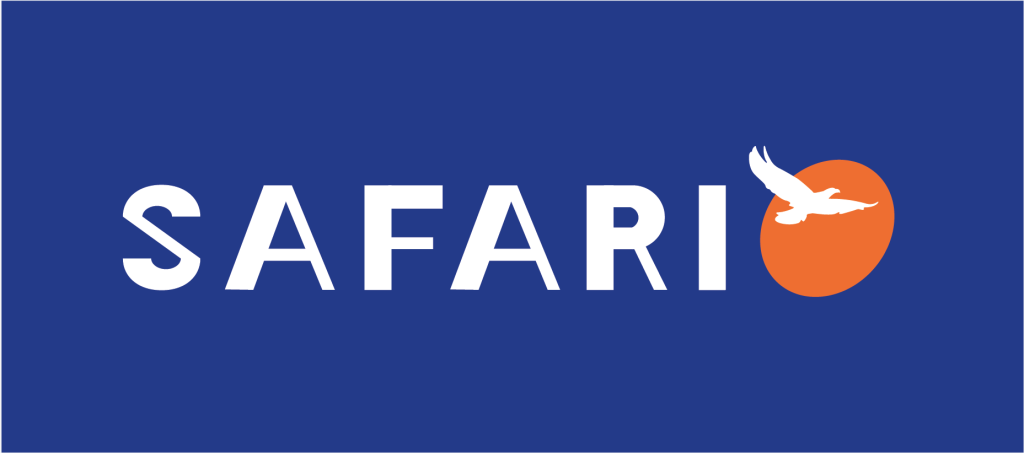 ~ The Stunning new Polycarbonate Luggage Range will redefine your journey…! ~

Mumbai, May 2014: Safari Industries (India) Limited, the most trusted luggage partner for people on the move, introduces a completely new and stylish range 'Code' which is derived and inspired by a streaming binary code. The Code range by Safari is an extremely stylish and trendy range of 4 wheeler trolley bags which besides being great looking is lightweight and durable, thus making the travel comfortable.
Safari means Journey in Swahili; every bag created by Safari is intended to enhance the experience, capture the chase, the thrill and the joy of that journey. The Code range is targeted at the trendsetting traveller who wants to make a fashion statement with his choice of luggage that is fashionable and extremely functional and durable at the same time.
A 'Vertical' design with stunning new age colours and contrasting accessories makes a breath taking combination. The range is made using Tough Polycarbonate and the product is available in three variants and 8 colour themes.    
From shiny bright colours like the dazzling Blue with Green accessories, Majenta Purple with Yellow accessories, Cayenne with Black accessories and Black with Orange accessories, to exclusively differentiated colours like Khaki Green, brushed Purple, brushed Silver and Printed Art, Safari's brand new collection is set to make a show stopping statement. So, it's time to treat yourself to the new season must-haves that your travel accessories need.
Code: Shiny, Bright and Dazzling. Dazzling Blue with Green Accessories, Majenta Purple with Yellow accessories,
Code Plus: Matte and with finesse
Code Special: Exclusive and Differentiated. The Code Special range has colours like Khaki green, brushed purple, brushed Silver and printed art. 
Commenting on the launch of a completely stylish and innovative range, Mr. Sudhir Jatia, Chairman & Managing Director, Safari Luggage said "The core value of the brand Safari lies on speed, alignment, and freedom of thought, accountability, reliability & innovation which ensures that all the products stand apart. With changing times, we believe in changing our offerings in sync with the needs and tastes of Indian travelers"
Given its vibrant look and feel, the Code range is priced between Rs 3900 to Rs 6400, The Code Special between Rs 4700 to Rs 7400.
Availability:  www.safari.in
About Safari:
Safari, what the Swahali call "Journey" and every journey brings with it new experience; A potpourri of sights, sounds and colours that captivate your senses and make their way to your album of memories. It is these memories that have inspired the Safari bags .Vibrant colors and the finest materials make travelling absolutely a joy. The exquisite designs and easy to use functionality make every Safari bag an ideal travel companion.
Safari has been in the Indian market since 1974 and has an extensive operations system which is spread across India. Safari stands tall with a major manufacturing location in Halol, Gujarat Including a new State of Art Facility to manufacture Polycarbonate Luggage, 4 regional offices with 22 branches. The products are available at around 3000 touch points geographically.
For more details visit www.safari.in