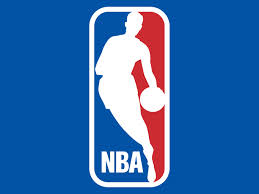 -Thomas to Visit Schools and Community Organizations and Conduct Youth Clinics in Mumbai and Chennai-
-Thomas Will Provide Finals Analysis for Sony SIX and be the First NBA Player to Conduct a Google Hangout in India-
NEW YORK AND MUMBAI, June 5, 2014 – National Basketball Association (NBA) point guard Isaiah Thomas of the Sacramento Kings will travel to Mumbai this week for a weeklong promotional tour to grow the game of basketball and the NBA's fanbase in the country.
Making his first trip to India, Thomas will travel across Mumbai and Chennai, participating in a wide range of activities, coaching children and interacting with local celebrities.
Thomas, a 5'9" guard from the University of Washington, was the 60th overall pick in the 2011 NBA Draft. In the 2013-14 regular season, he set career highs in minutes per game (34.7), points per game (20.3), assists per game (6.3), steals per game (1.3) and field goal percentage (45.3%).  He finished 11th in the Kia NBA Most Improved Player Award voting. On Jan. 19, he scored a career-high 38 points against the Oklahoma City Thunder.  Five days later, he tied this total against the Indiana Pacers.  On March 18, he recorded his first career triple-double with 24 points, 11 assists and 10 rebounds in a 117-111 overtime win over the Washington Wizards.
Thomas marks the 31st NBA or WNBA player or legend to travel to India since 2006 to help grow the game following All-Stars such as Chris Bosh, Pau Gasol, and Dwight Howard.
"I'm honored to be representing the Kings and the entire NBA in India this offseason and will do whatever I can to help grow the game here by inspiring children," said Thomas.
The Kings are owned by Vivek Ranadivé, the first NBA owner from India, and have a rapidly growing fanbase in the Indian and Asian markets.  During the past season, more than 20 Kings games were broadcast on Sony SIX, including a live broadcast of the Kings opening night.  The Kings were also the first team to launch a dedicated Hindi website ( www.kings.com/hindi ).
"We are extremely excited to have a member of the Sacramento Kings visit India this summer, and Isaiah's passion for the game and the community makes him a great ambassador for the sport in India," said Ranadivé. "One of the key aspects of my NBA 3.0 vision is deepening the global imprint of basketball and India is a prime example of this. Basketball is rapidly becoming one of India's most popular sports, second only to cricket, and interest in the game is expanding every day. I also have no doubt that India will one day become a hotbed of NBA-caliber talent."
During his stay in India, Thomas will conduct several basketball clinics at schools and community organizations across Mumbai and Chennai.  He will provide in-depth Finals analysis for fans in India on Sony SIX. On June 7, Thomas will conduct the first-ever Google hangout to promote the official NBA online store in India, NBAStore.in. A few lucky fans will be selected to interact with Isaiah and showcase NBA merchandise.
"Isaiah's visit to India coincides with The Finals, an important opportunity to grow the NBA's fanbase in India," said Yannick Colaco, Managing Director of NBA India. "Thank you to Isaiah for visiting Mumbai and for inspiring Indian youth to play basketball."
He will also be on-hand to tip off the first stage of the Reliance Foundation Jr. NBA's Basketball Hoops Infrastructure project.  Reliance Foundation and NBA India have partnered to install basketball hoops at schools across Mumbai.  IES School in Dadar is the first school to receive the new equipment.  Thomas will conduct clinics for students at the IES School in Dadar and at a local government school in Chennai.
Thomas will be joined by celebrity VJ and television star Rannvijay Sing, who will train with Thomas, learn what it takes to be a professional basketball player, and show him the best food Mumbai has to offer.
The NBA opened its first office in Mumbai in 2011 and is committed to growing basketball in India.  The league has hosted more than 500 events in 10 cities since 2008.  The league has marketing partnerships in India with adidas, Coca-Cola, Nike, Reebok and Spalding, and has NBA merchandise widely available in 225 adidas locations and the newly launched NBAStore.in.  A record 14 games aired per week this season on Sony SIX, up from three during the 2012-13 season.
About the NBA
The NBA is a global sports and media business built around three professional sports leagues: the National Basketball Association, the Women's National Basketball Association, and the NBA Development League.  The league has established a major international presence with games and programming in 215 countries and territories in 47 languages and NBA merchandise for sale in more than 125,000 stores in 100 countries on 6 continents.  NBA rosters at the start of the 2013-14 season featured a record 92 international players from 39 countries and territories.  NBA Digital's assets include NBA TV, which is available in 60 million U.S. homes, and NBA.com, which set a record last year with more than 9.5 billion page views, with more than half of all visitors originating from outside of North America.  The NBA is the No. 1 professional sports league on social media, with more than 625 million likes and followers globally across all league, team, and player platforms.  Through NBA Cares, the league and its teams and players have donated more than $237 million to charity, completed more than 3 million hours of hands-on community service, and created more than 895 places where kids and families can live, learn, or play.